Hi, hoping someone can point me in the right direction here. I have a 12-disk Rockstor NAS running RAID 1/0 with a share that has about 9TB of data on it. I had a power outage today, and when I restarted the server this afternoon and mounted the share via NFS there were no files on it.
I logged into the GUI and it shows 186GB used:

But if I click into the share details it shows 9.33TB used: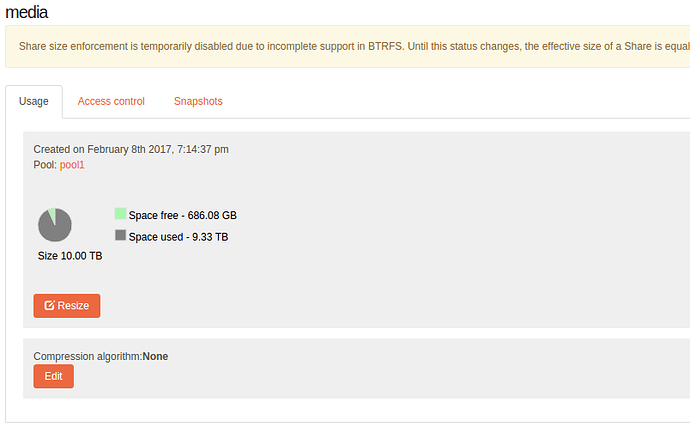 Have I lost the content there? IS there anything I should try to see if the data is still accessible? It's not the end of the world if it's gone and most of it is backed up on my old NAS, but my Rockstor has been running so stable for so long I was beginning to trust it with data.
Thanks,
Craig