Brief description of the problem
I'm trying to add a AD user account as the Admin User on a Samba Export, but it is erroring out.
Detailed step by step instructions to reproduce the problem!
From the File Sharing Samba page, click Add Samba Export.
Under Admin users, enter an AD user account, in the form of user@domain.com.
Click Submit.
Web-UI screenshot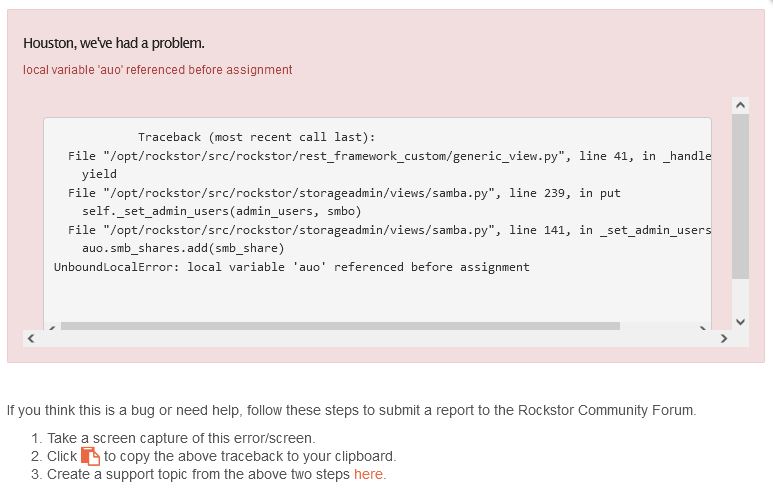 Error Traceback provided on the Web-UI
Traceback (most recent call last): File "/opt/rockstor/src/rockstor/rest_framework_custom/generic_view.py", line 41, in _handle_exception yield File "/opt/rockstor/src/rockstor/storageadmin/views/samba.py", line 239, in put self._set_admin_users(admin_users, smbo) File "/opt/rockstor/src/rockstor/storageadmin/views/samba.py", line 141, in _set_admin_users auo.smb_shares.add(smb_share) UnboundLocalError: local variable 'auo' referenced before assignment