[Please complete the below template with details of the problem reported on your Web-UI. Be as detailed as possible. Community members, including developers, shall try and help. Thanks for your time in reporting this issue! We recommend purchasing commercial support for expedited support directly from the developers.]
Brief description of the problem
Web-UI failing to activate subscription after reinstall. Appliance ID is the same as before. This was a follow-up to not being able to update from REPO server updates.rockstor.com:8999. Timeout issues.
Detailed step by step instructions to reproduce the problem
Log into WebUI
Click software updates from menu
Spinning circle and then fails.
Web-UI screenshot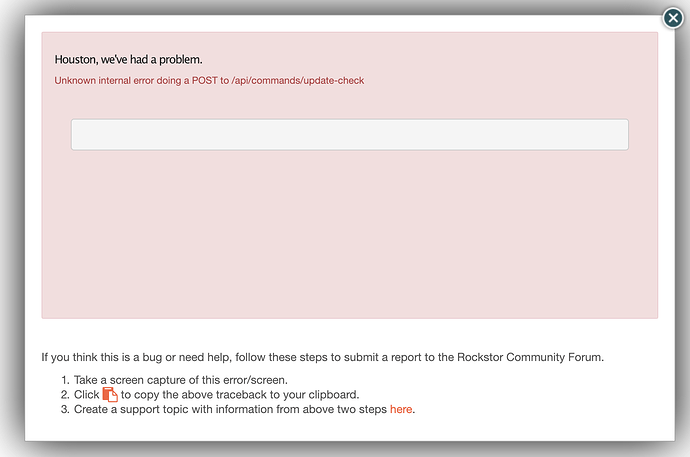 Error Traceback provided on the Web-UI
Its blank everytime!!