Brief description of the problem
Removed old rockon (need to reinstall to update)
Detailed step by step instructions to reproduce the problem
Removed the rockon, then the almost-always-happens happened and docker was removed but db was left out-of-sync, ran delete-rockon which seemed to fix it. Reinstall didn't work and after reboot (to fix another problem) I got this error.
Web-UI screenshot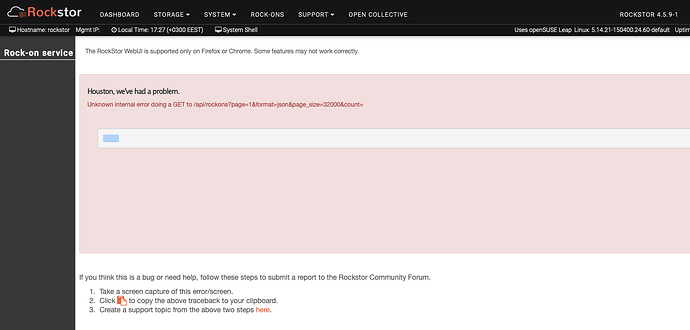 Error Traceback provided on the Web-UI
no traceback, empty
Also I see nothing of help in the logs, which log should I look for? This docker<>db state seems really fragile.
Also automatic title in forum gives error on:
Unknown internal error doing a GET to /api/rockons?page=1&format=json&page_size=32000&count=