Hi,
I need a bit of help setting up shares in Rockstor. I am running as a VM on ESXi. See screenshot 1. Rockstor is all running fine and the installation was quite straight forward.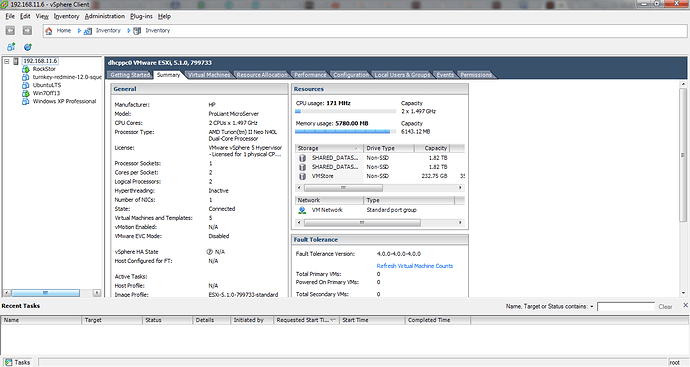 On that screenshot VMStore is a 250GB hard disk that has RS installed on it. I want to use the other 2 disks to contain my shares (with them setup as a raid unit). This used to be my config in FreeNas.
But I cannot find how to make these 1.8TB disks visible in RS.
Can anyone put me on the right track?
Also, how do you setup the units as a raid pair (I am happy with just software based raid 5 for now)?
Thanks a lot,
Av.