Hello dear community,
I have a problem mounting the existing BTRFS pool (RAID 10) via the Rockstor GUI after reinstall Rockstor. I always get the error message "Unknown internal error doing a POST to /api/disks/2/btrfs-disk-import" (screenshot 1).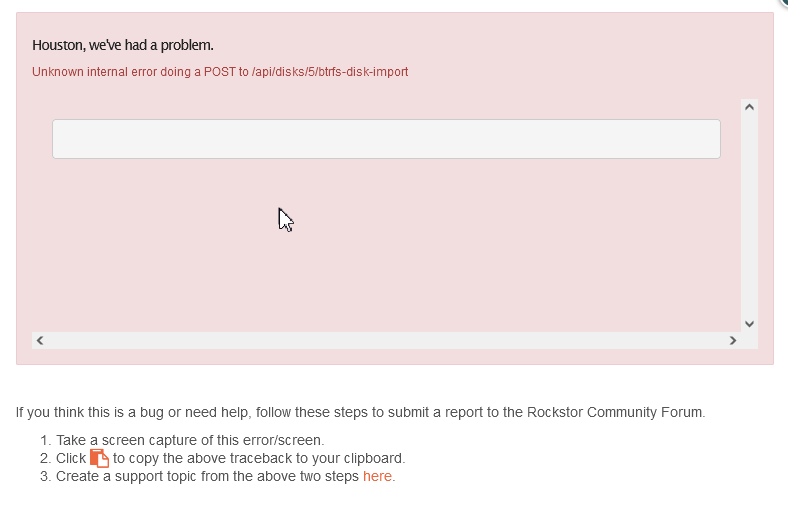 The Rockstor install is a VM on a VmwareESXI Server with virtually mounted drivers (VMX edit: disk.EnableUUID="true") and all the 4 HDDs are functionally OK with no errors in SMART (screenshot 2)
https://drive.google.com/file/d/1tpHhV9b6nCtehtkCQIzkCmf4DuFbf9oY/view?usp=sharing
However, I have successfully mounted the pool via the console with btrfs commands and can also access the Pool data via SCP (screenshot 3).
https://drive.google.com/file/d/1aoFNh61Q4mvtI2sVMBOHHOlMx3uvAG3c/view?usp=sharing
In the Rockstor GUI, the pool is not integrated and I cannot manage it via the GUI (neither can I create new shares nor access the Rockons).
Is there any way to integrate the pool via the Rockstor GUI so that I can manage it via the GUI?
Thanks a lot for the help