Hi this is my first post. I installed the emby rock-on following a youtube video. It worked at first but I had to do it all over because of hardware/hdd and my learning curve issues starting with rockstor system went south. I got the rockstore working again and when i finished installing emby rock-on with the following parameters.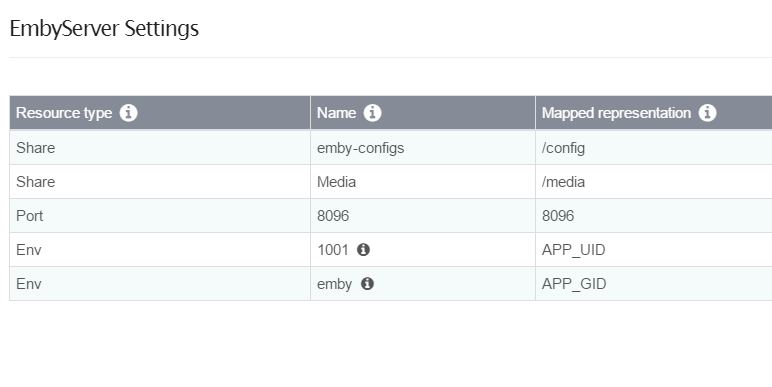 Trying to start emby UI, either from inside Rockstor webui or thru chrome, it will allways give a "refused to connect message" I am not a Linux user, just very basic commands by I searched and found this:
The message 'Connection Refused' has two main causes:
Nothing is listening on the IP:Port you are trying to connect to.
The port is blocked by a firewall.
So,it seems that the default emby port :8096 is not listening, Therefore, I tried the command,
netstat -tnlp | grep :8096
and nothing got reported, which indicates that no process is listening.
About the firewall I don't know much but I still think that's not the problem.
Hope this helps.