My NAS is running the stable channel, I just upgraded to 3.8-10 and it no longer boots.
After updating was prompted me with:
You are running an unsupported kernel(4.2.2-1.el7.elrepo.x86_64). Some features may not work properly. Please reboot and the system will automatically boot using the supported kernel(4.2.5-1.el7.elrepo.x86_64)
So I rebooted, when I get this selection…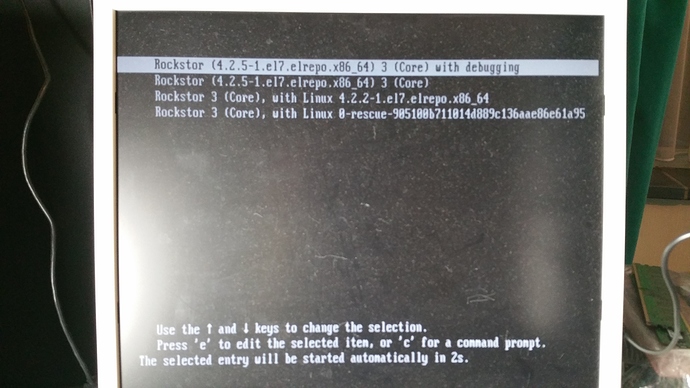 Almost immediately after that, I get this error:
** IMAGINE SECOND IMAGE HERE **
Choosing the old kernel makes it possible for me to boot it. But I'm afraid if I get another update in the future, this old kernel won't be an option anymore, so a fix would be nice

If there's anything I can help by sending, please let me know.