OK, this seems not to be hardware related.
The backplane is also not the problem. I had connected the harddrives directly to the mainboard and now it also happened.
Here are two "Screenshots".
The fist shows where the system hangs.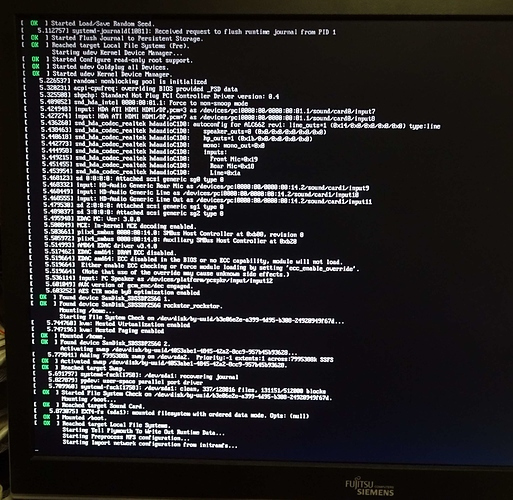 After some minutes there are some more messages: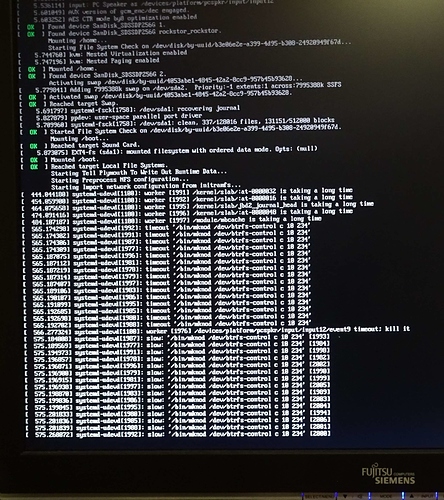 Now this happens on 4 different systems. So this seems to be a software issue.
I can not find a single real hardware, where Rockstor boots reliably.
Only in VMs there does not seem to be a problem.
Many users maybe do not notice this problem, because storage servers are not rebooted this often.
EDIT: One more info:
I have today also tried without any data harddrive connected. Only the system drive was connected. It hangs on boot also in this case.