Hello,
I was try to open a support ticket , but the https://support.rockstor.com/open.php website is down.
In the /home#rockons site I was going to stop the Duplicati docker and its does not happend, after that I swiched off the rockons service and back and I got this error. (I have reboot and shutdown the system couple times too.)
Howewer my all docker app is running just fine and the duplicati is too.
After a couple h try I deleted the duplicati docker with "docker container rm" and the Duplicaty docker is gone but I still getting this webgui error: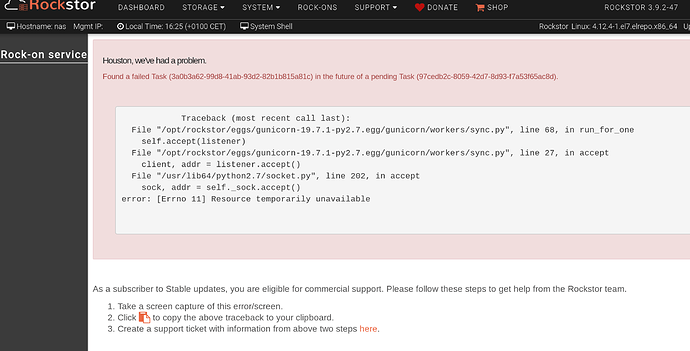 log: 20/Mar/2019 15:53:12] ERROR [storageadmin.util:44] Exception: Docker service is - Pastebin.com
Any help would be nice