Hi all,
I'm trying to install RockStor 3.91 via KVM IP into an OVH dedicated server machine.
This is my hardware configuration to be detailed.
Intel Xeon-D 1521 - 16GB DDR4 ECC 2133MHz - 4x HDD SATA 4TB Enterprise Class + 1x SSD NVMe 500GB Enterprise
I'm trying to install RockStor into NVMe but it fails to install bootloader after post-install operations, so Rockstor cannot boot.
This is what i managed to get from logs.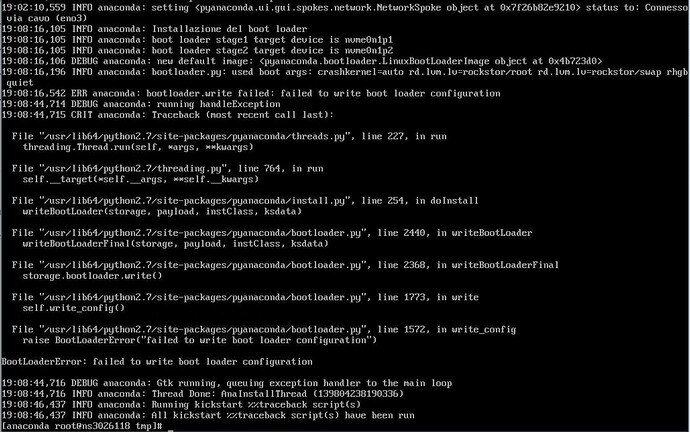 First time i was troubleshooting EFI label and i figured out how to modify the label to get it working with UEFI, now i'm stuck on this error and cannot boot it after installation.
Can you please help me fixing this and get RockStor finally working?
Thank you so much!
Best,
Bob