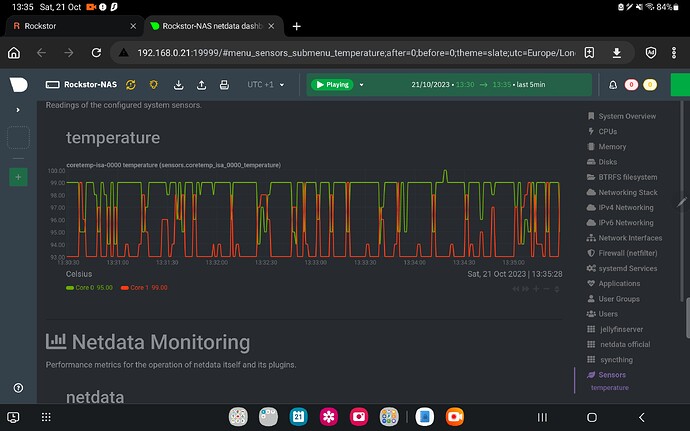 Hi
Just a question really to the experts related to computer hardware.
I've been watching the core temperature of the cpu (E8500 on a DQ45CB) whilst Rockstor has been busy with saving and deleting files whilst the TV was receiving a film through Jellyfin.
I was doing this to ascertain whether the aged computer gear was up to the task, so using the Netdata Rockon sensors section, both cores were registering above 90 degrees C.
I understand the max sustainable temp to be 75C (Can't really remember where that comes from). So, I now have further questions:
How accurate is the net data sensor?
Am I correct in thinking 90+ degC is not sustainable?
Do I need to think about a replacement bit of kit (Does any reader have such kit for sale at reasonable prices?)
Thanks Mike