Okay, I've noticed something that I think can be improved or implemented as an option with the disk activity widget.
Keep in mind I suspect a majority of users use some sort of RAID in their system.
Also think about what data is actually useful to know when testing things internally.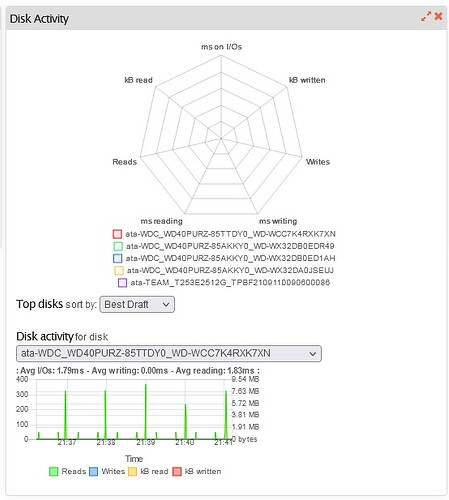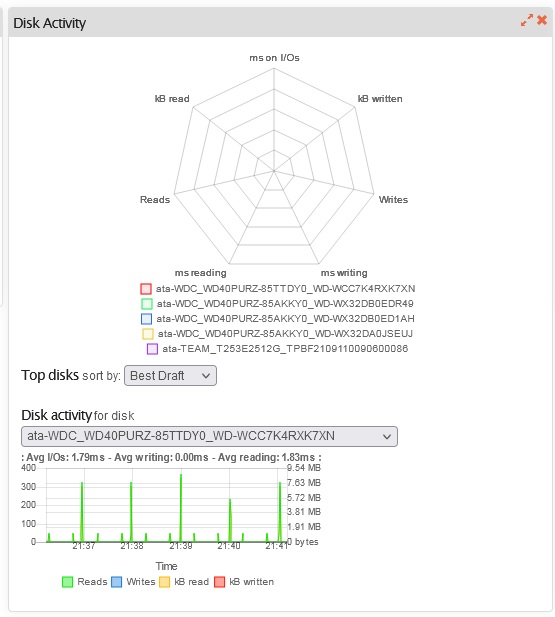 While the top graphic portion is impressive, it is also somewhat less than optimal because it is showing individual disk activity; BUT, there is no way to fix a color to any disk. The disks and colors associated with them jump all over the place.
When transferring to/from a RAID setup, that lack of fixed color association is frustrating. In addition, I would rather get better and easier to understand POOL and/or RAID information. Possibly we could use check boxes for source information selection? We could then select our RAID disks individually to be combined as one.
Lastly, the throughput display on the bottom and the various selections in the scroll box are kind of small and not 100% understood by me. I would rather see something akin to a pool or raid selection option possibly combined with disk check box selection mentioned above.
Just my two cents and half a cup of tea…
(Is it possible for someone to program their own widget???)
Cheers everyone!