Hi all,
New and fresh install of version 3.8.15 on a HP Microserver N40L. Everything went fine.
Bought activation key and update with GUI to the last available version.
Now the autoselected version for boot is ending in this error.
Tryied to boot the 4.6 version and it is working but say it is not supported.
I am ney to this game and just want a stable NAS for small chores.
Any help is greately appreciated.
Thank you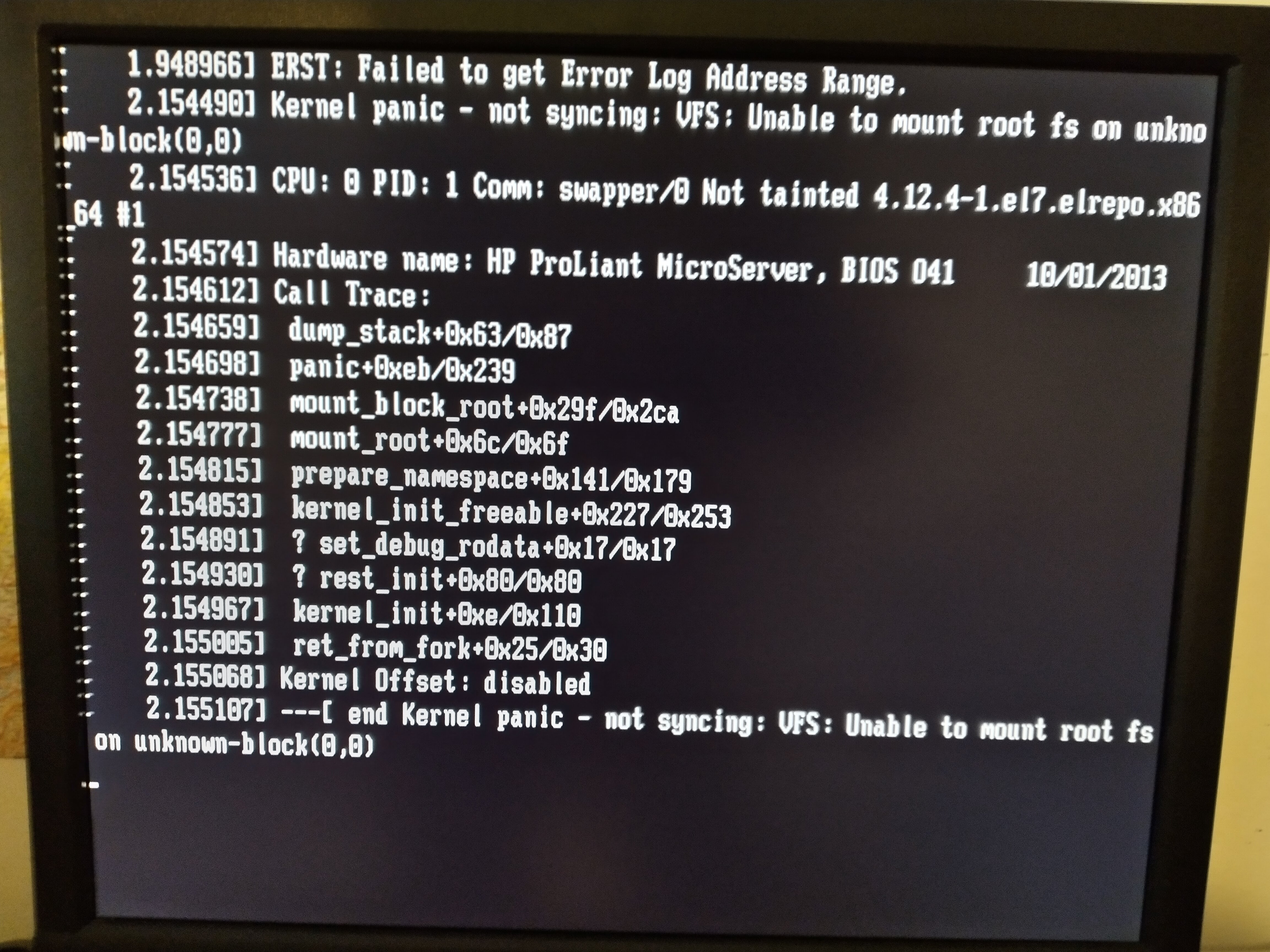 Radu