I have been doing some drive replacement, and afterwards a conversion from RAID6 to RAID1.
All of these things went without problems, my data now resides on RAID1 and I feel more secure now that my pool is recoverable in case of a failure.
But I do get this when running "btrfs fi us":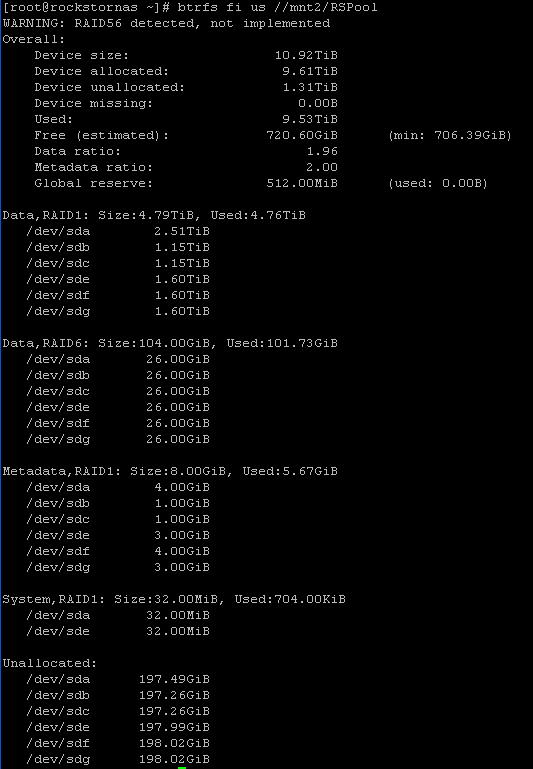 Note the warning about RAID56 being detected, and that there is actually a 104 GB RAID6 array on the disks.
What could this be? Some kind of metadata that did not get converted? Something else? How do I get the 104 Gb data back?
I don't see the RAID6 array anywhere in Rockstor's UI.