Hi all,
In order to discover and test this NAS appliance, I build a VM using VirtualBox 5.0.22 r108108 and when I do the first step in https://myIPaddress, I got this error message:Houston, we've had a problem.
Unknown internal error doing a POST to /setup_user

I have nothing in the traceback and nothing in /var/log/messages.
I also tried different combination of username and hostname without success.
I didn't find any topic with this issue and that's why I created this topic.
So could I have some help to check why I'm getting this error or at least tell me where I can find the logs for this error message.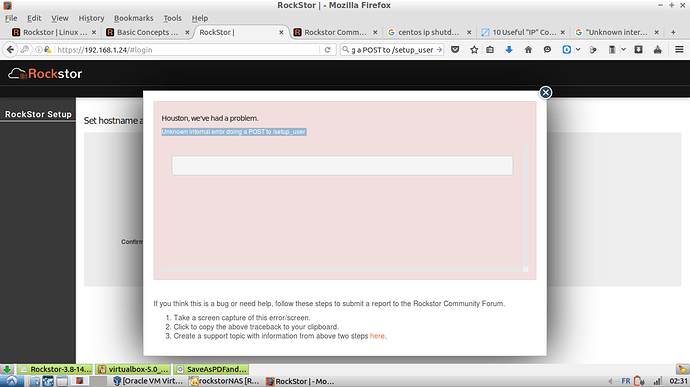 Thanks