Hi Everyone,
I have been trying to install Rockstor onto my HP Microserver but had had trouble.
I have used rawrite to create the USB stick Sandisk micro 32gb. testing out the software with a pair of WD blue 250gb and a 128gb SSD. Sandisk micro 16gb on the internal motherboard for install target.
tried using the basic video option, pressing tab and adding nomodeset (read from another post)
It gets to the screen below and stops.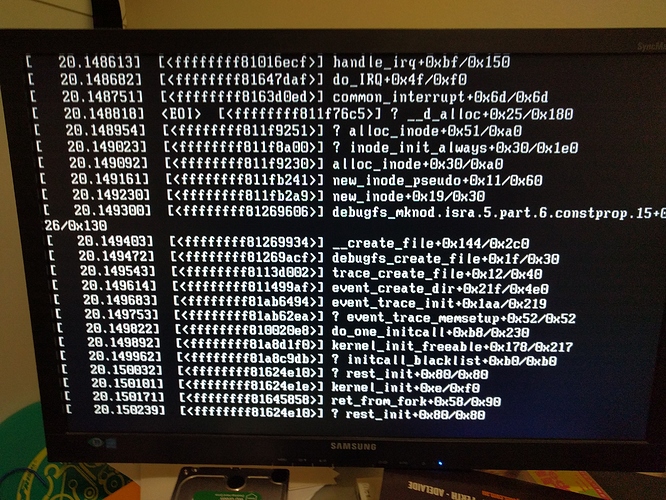 Any help would be appreciated.
Thanks,
Mickael