I am trying to install Rockstor on my HP Micro Server Gen8 and getting an error, and I'm not sure what to do with the error. NOTE: I previously had TrueNAS SCALE installed on the server.
I wrote the .iso file to USB using Fedora Media Writer (which was mentioned on one of your pages), I also note that you recommend Rawrite32 for windows, but I'm not sure what i'm writing with this tool?
During the install I get as far as choosing which disk to install on: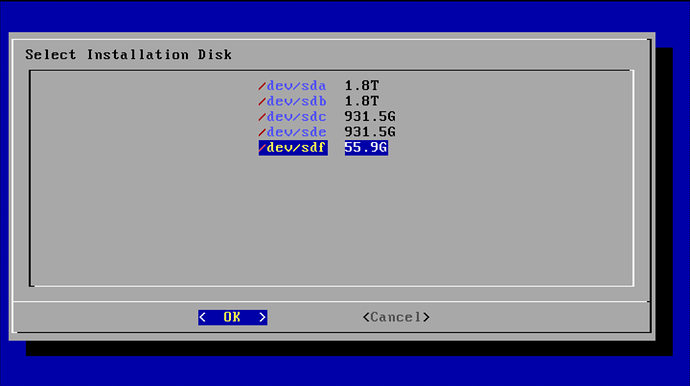 I answer Yes to Destory everything on the disk, then it runs through the Loading Rockstor-Leap15.3-generic.raw, then I end up in the Emergency Mode.
I'm not sure how to get the report onto a USB drive, or what to do next.
Any help/suggestions greatly appreciated. My Linux knowledge is very basic.