I'm totally new to Rockstor, not great with Linux and have deep experience with storage and network solutions. With that prefer, I'm running into an install error that I hope someone can help with. Yesterday I downloaded the latest Rockstor build, burned it onto a DVD and started the installation process.
The DVD booted great, I selected my time zone, OS drives and clicked next. The install process starts and after a few moments it crashes. When I switch over to the command line I get this error NoSuchPackage(pkgid).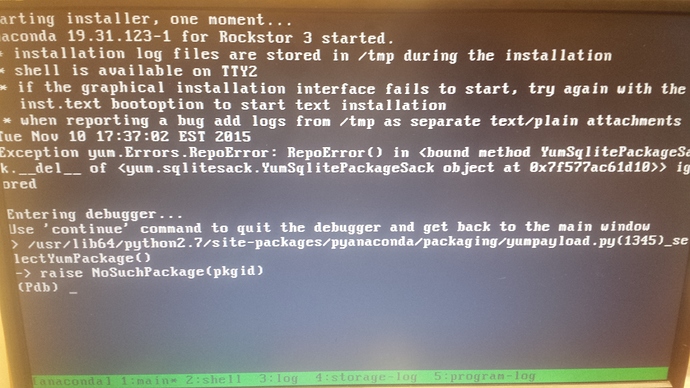 The complete error is shown on the attached picture.
I assume I'm just doing something wrong, but I can't seemed to figure out what the issue is. Can anyone with more wisdom then me please point me in the correct direction?
Thanks,
Adam