Hi,
So I'm running Emby on my Rockstor install and cannot figure out why this is happening. Is it normal for Rockstor to place newly created shares into /mnt2? The reason I as is that Emby cannot find them when I try to add a New media Library.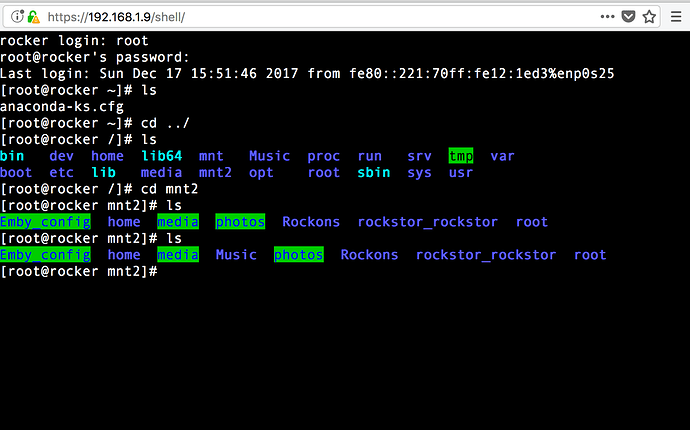 . As you can see the Music and photos shares I created are located under mnt2 and Emby cannot see them. Ironically, I created /media for storing my Live TV Recordings and that worked just fine, but not the Music or photos shares.
I can access the shares by mounting them on my desktop so I know they are there and the path is right and I access then by 192.168.1.9/photos and not 192.168.1.9/mnt2/photos. So that works but Emby cannot see them either by /photos or by /mnt2/photos. In fact when I search for the folder when I'm adding a new Media Library in Emby, the mnt2 location is not even there. So what is really going on here?
Any thoughts,
Thanks,
William