Using 4.5.4-0.
I'm in the process of adding a new Rockon to the registry.
While I have managed to install it locally, a peculiar thing happend while installing…
Even though the ports are clearly stated in the JSON file what they should be set to by default, Rockstor decided to change two ports to some other port numbers!
I have checked with ss and my default ports were not in use!
The last two ports were changed from their default values "8088" and "8843", respectively.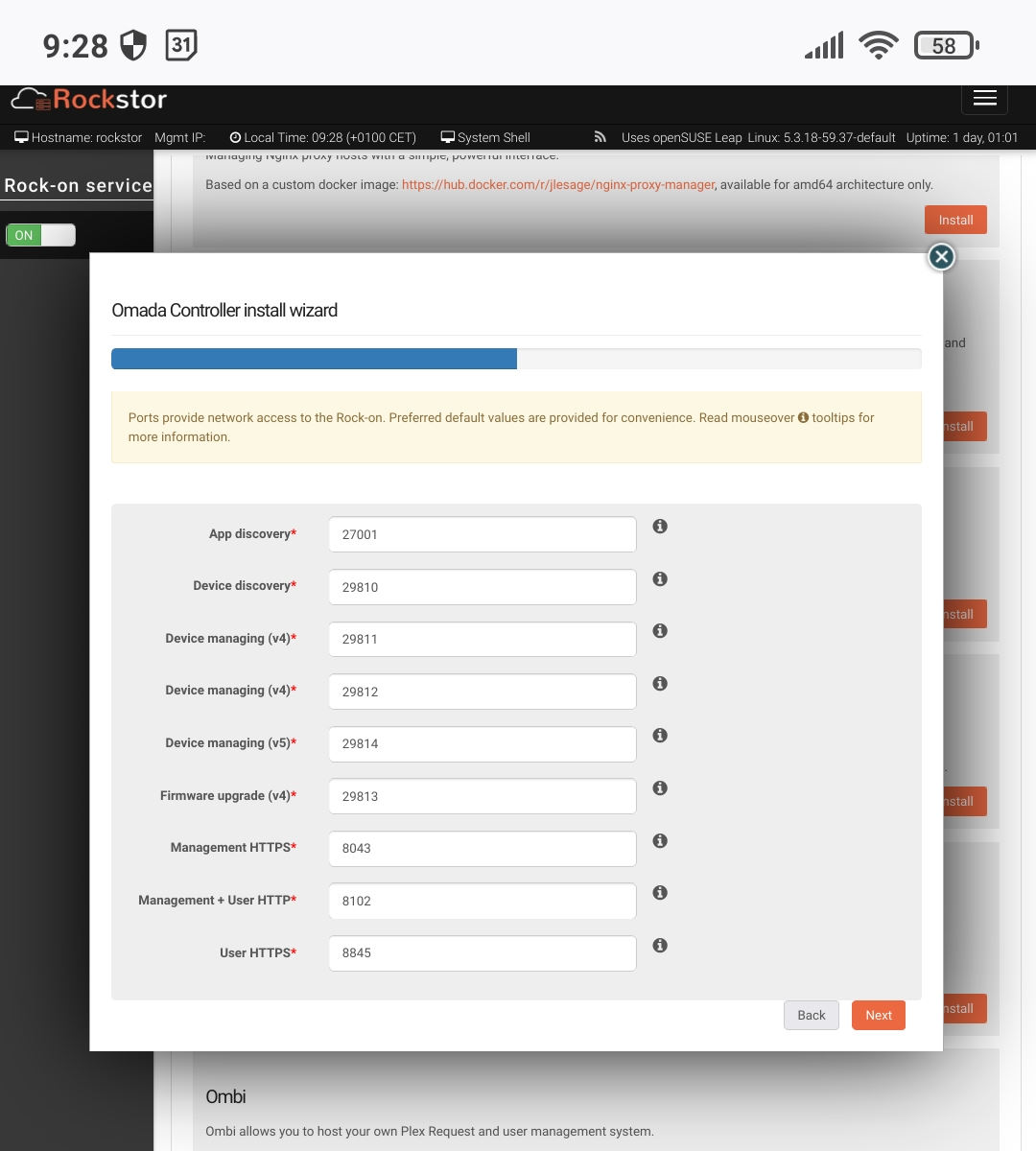 TODO: I will upload the JSON shortly.