Okay so I'm really confused here. When I attempt to install the OpenVPN Rock-on by following the Rockstor Documentation, when I get the the step to actually install I notice a something different compared to the documentaton.
The documentation shows the port and server info
Buy when I do the exact steps I get this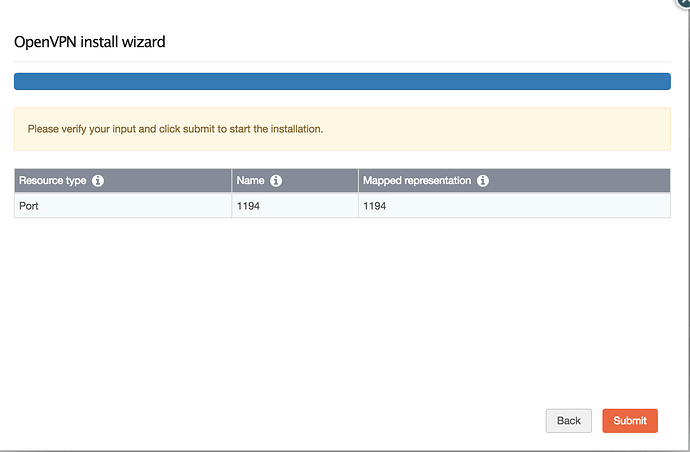 It never show the Server info.
I'm using No-IP as a trial to see if I can get it working, I have opened the port on my router and still nothing.
Any thoughts,
Thanks
William