@KaiHai Welcome to the Rockstor community. It looks like @suman has just updated the plex rock-on to now include an option to specify the plex version, ie "plexpass" or "latest" (screenshot):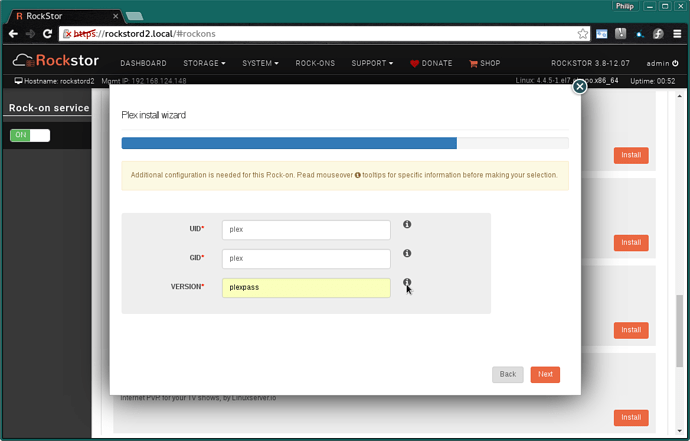 I've also opened an issue to update plex rock-on guide and rock-ons list as it looks like there has been quite a few options added since that doc was last updated.
I will report back here once that doc is updated.
Hope that helps.