I noticed purely by chance that the creation date for my pools is incorrect: it always shows the current date and time, not when the pool was actually created. Here's an example screenshot: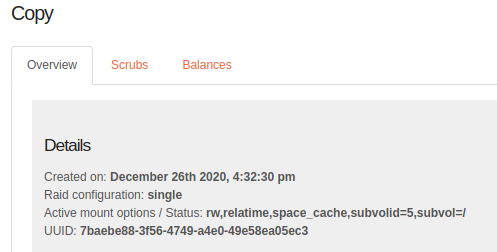 This pool was created back in October.
Not a biggie, just a strange one really. Any thoughts? This is from v4.0.4.
Geoff