Hello! After making a right fool of myself tromping through the GitHub issues and PRs, I figured I'd start in the forums instead for a small discussion, over the pool disks table. Could we make it a sortable DataTable instead of just a plain one?
Currently the table is just a plain-jane table, with seeminbly no rhyme or reason to the order of it's contents:


The boxes indicate the missing sort buttons found in other places in the UI, such as the Balances table:

(which, ironically, I would expect to always only be sorted by recency, and not a full datatable)
I was able to activate the DataTable features with a simple console call to the element (love that DataTables are this easy!) and now I can sort by something reasonable, like the BTRFS DevID: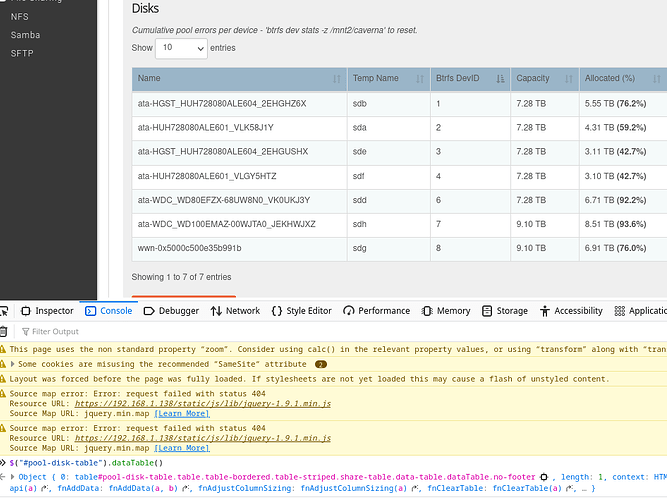 So I was wondering if this was an intentional omission, and if not, if a PR would be welcome to address such a shortcoming. Perhaps there are even more tables which should be sortable that I missed!