I setup Rockstor with a two-disk mirror. I just went to "resize" (maybe should be labelled "modify"?) the pool to add two more disks.
I first tried to do so without changing the RAID config, but got an error about this being unsupported.
So I went back to say "yes" to reconfiguring the RAID level. But it gave me no option on the reconfig, and proceeded without any direction.
Checking the balance log shows this error:
Error running a command. cmd = ['btrfs', 'balance', 'start', u'-mconvert=', u'-dconvert=', u'/mnt2/documents']. rc = 1. stdout = ['']. stderr = ['the convert option requires an argument', '']

When I got back to the "pools" view, the "RAID" column is blank.
Here's similar if I go to the remove drives wizard.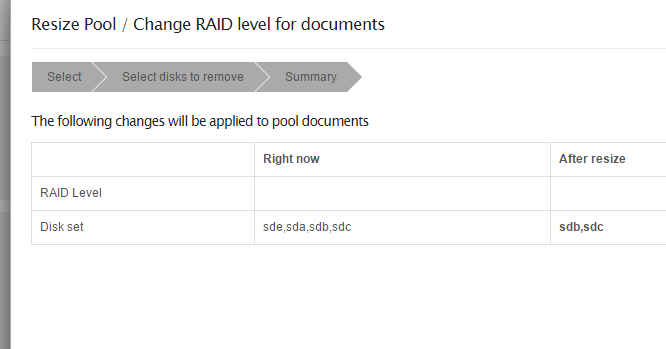 Seems data is all gone as well.