I'm struggling to replicate a share (containing 7.4Gb). No errors, just nothing is transferred. Top two windows in below screenshot show the source NAS, bottom is the destination. Notice although the source says Data Transferred: "7679607 KB at 34221.02 KB/sec" , the destination says "0 KB at 0.00 KB/sec".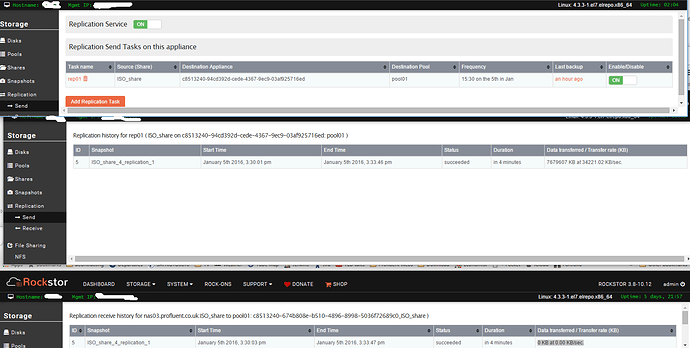 Also in SSH on the destination NAS, a directory listing of "/mnt2/c8513240-674b808e-b510-4896-8998-5036f72689c0_ISO_share" shows this is empty.
Any suggestions? Is there a log providing further detail somewhere?