Hi All,
I have been trying to install Rockstor-Leap15.3-generic.x86_64-4.1.0-0.install.iso onto my HP Microserver N40i.
It would go through the do you want to delete the volume, say yes, then it would upload the file take for ever to do this and then finally start the output below and then freeze. It would not be in the same spot each time. See image below
---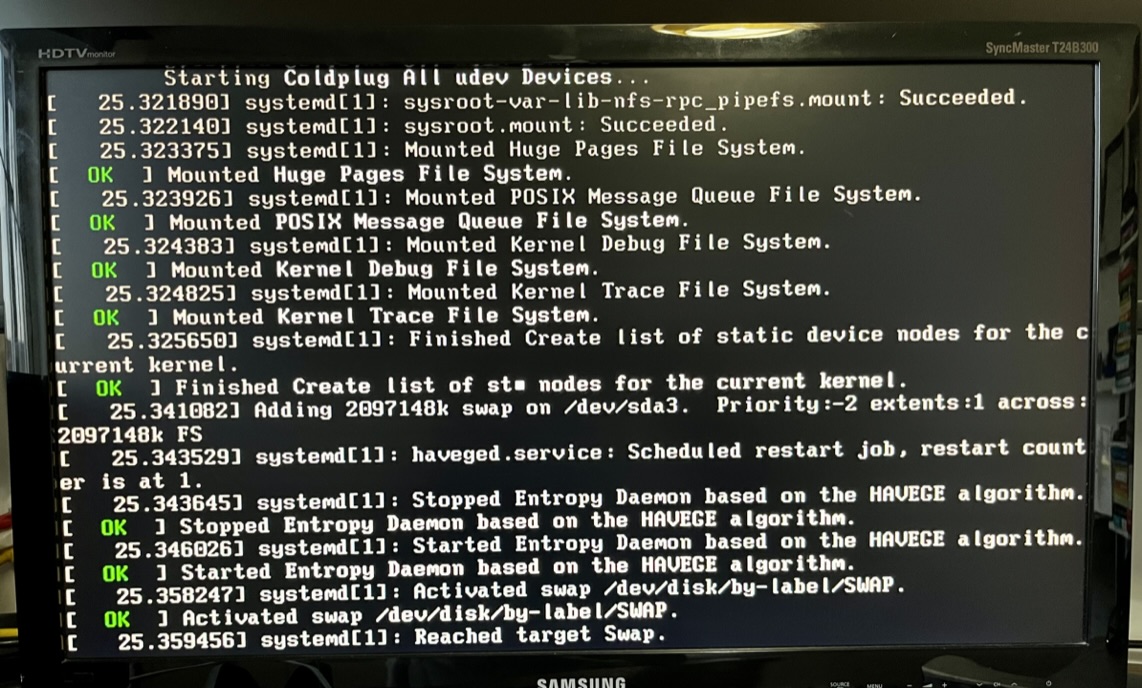 ---
I did these sort of tests to try and figure out a cause
Removed all extra disks
Removed the SCSI controller
Formatted the primary disk before trying to install
Re-seated the memory
Installed OpenSUSU Leap this worked
When it got stuck I was still able to use the keyboard to reboot the machine
When I did reboot it did have a boot loader to select Rockstor 4 as an option this would then freeze at a different point in time
Anything you need me to gather please let me know and I will try my best to get it for you but the system in this state is near impossible to get any data or logs from I feel. There might be a way that you know of that this is possible.
Thanks
Andrew