someone had installed this system directly on a server, i'm triying but have some errors
Hi Ernesto, Welcome to Rockstor community!
Can you share more about the errors you are getting? We need more information to help you.
I wandered if this might have been a 32 bit machine but I have looked up all the cpus (Xeons) it apparently can have and they all seem 64 bit so probably not that.
Hi,
I've dismantled my poweredge to see if I can find something more to help Ernesto but I have the same problem. It doesn't install. I've managed to install CentOS 7 without problem, but when it comes to RockStor it did not work. At the first time there is something in the boot command line it doesn't like. Something like HD:Rockstor\x020\x…
"
Failed to fetch kickstart from hd:LABEL=Rockstor\x203\x…etc etc
"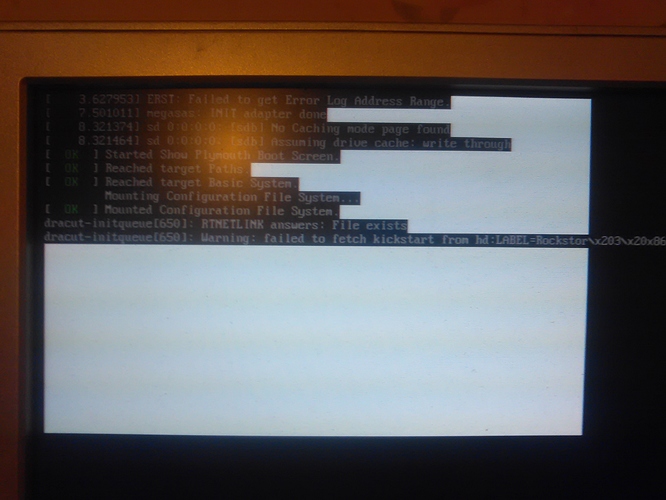 it just stopped here. I've try to remove it but did not gave me more chance to install Rockstor.
Sorry to not bring more help Ernesto.
Regards
Erix
@erixbzh With Dell there is in the BIOS a few settings like Hyper-Threading, check if that's enabled, and most important some Dell have [Software] Raid, if it has raid, wipe it, format and make it bootable, check those settings, disable pxe boot, check boot order, sorry but Dell has too many options to pinpoint only one troublemaker, all different per model. Is your model having TPM?
Sometimes it just helps to 'Load BIOS Defaults' and go through all settings related like the boot options, raid, cpu.
Hope it helps.