@peter and @magicalyak Thanks for this folks, looks like my db suspicion in that area was in deed the wrong tree. Oh well, I'll have another look, but still haven't seen the exact same thing here yet.
So I'm assuming that you are still experiencing the same log entries / email on that failed scheduled scrub? I.e the
... returned non-string (type list) ...

one.
Also could you try running a manually initiated (via Web-UI) scrub (when no others are running or scheduled) but adding the force option as when used there is a little bit of extra checking that is done. Don't think it's going to help as all it does it turn existing running or started jobs into Terminated state and I don't think you have any of those anyway.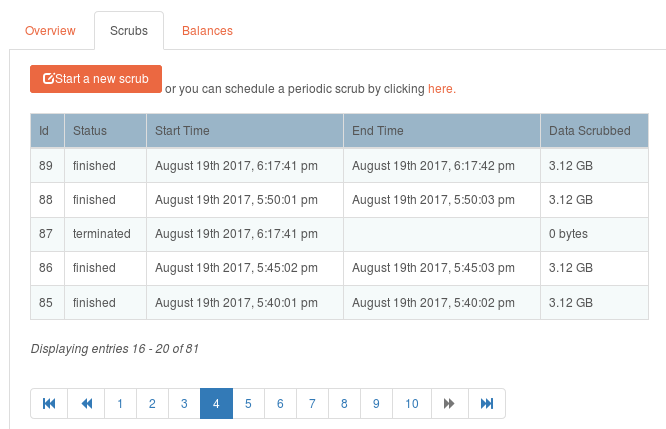 I'll ponder some more and see if anything comes up.