Since around October last year I've been running v4 without hiccup, serving lots of video & music media around the house, and storing documents/files etc. The usual home NAS use-case I guess.
It's a fairly simple affair as I don't need billions of Terabaytes of storage, I have a pair of 3.5" 4TB spinners in raid1, a single 2.5" 2TB spinner which is currently just a regular rsync copy of the raid1 data, and a 120GB SSD as system disc. A mini ITX mobo and a regular ATX PSU do the rest, with a 120mm fan blowing air around. Fortunately the CPU is passively cooled, and the PSU and case fans are pretty much inaudible.
The only downer for me was the fact all this was housed in a full size tower case sitting in the corner of our lounge: I could have fitted 2 servers in there

Scouring the interweb I kept coming across a few suitable small cases - and plumped for the Kolink Satellite in the end, which turned up a couple days ago.
I'm impressed with the build quality for the price, and a whisper quiet 120mm fan comes preinstalled at the rear.
So, no more words, how about some pictures instead…
The front view, across the top l-r Power LED, HDD LED, USB3, Mic, Audio Out, USB3, Reset, Power: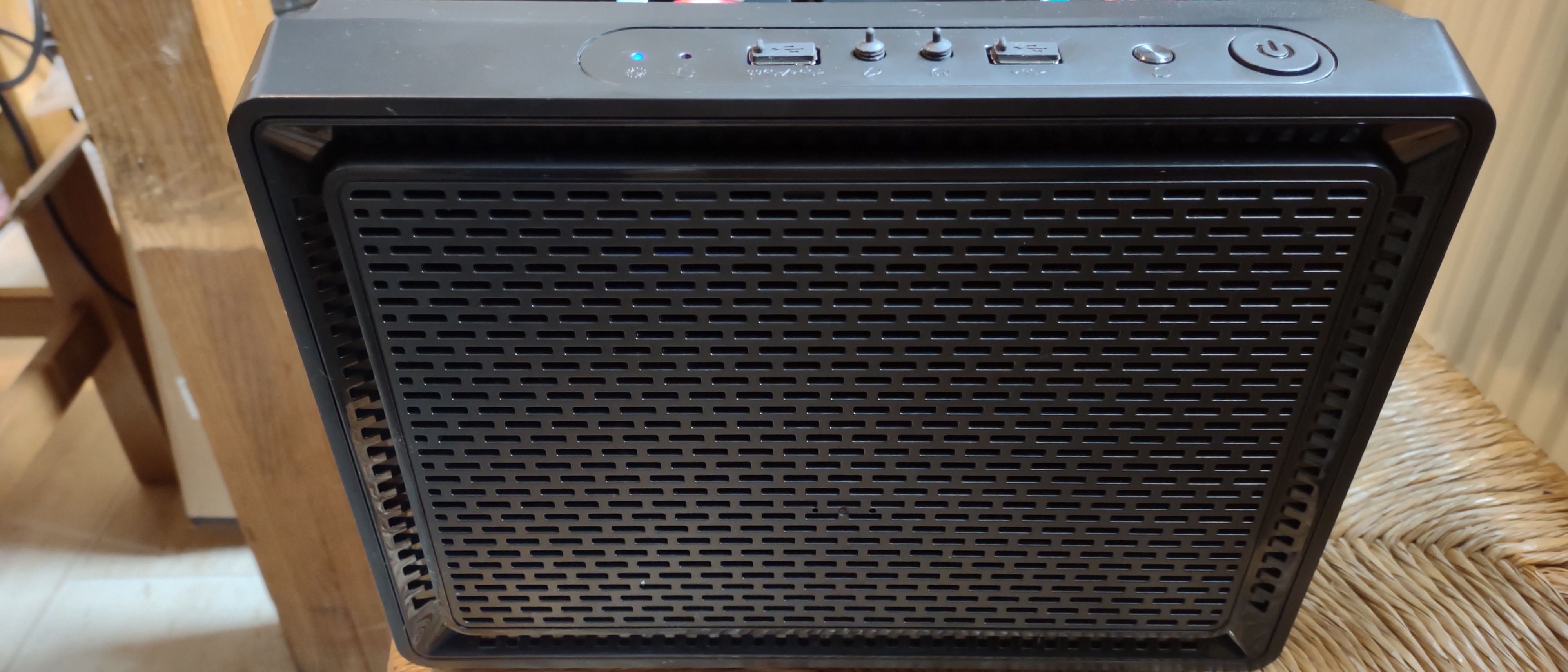 Rear: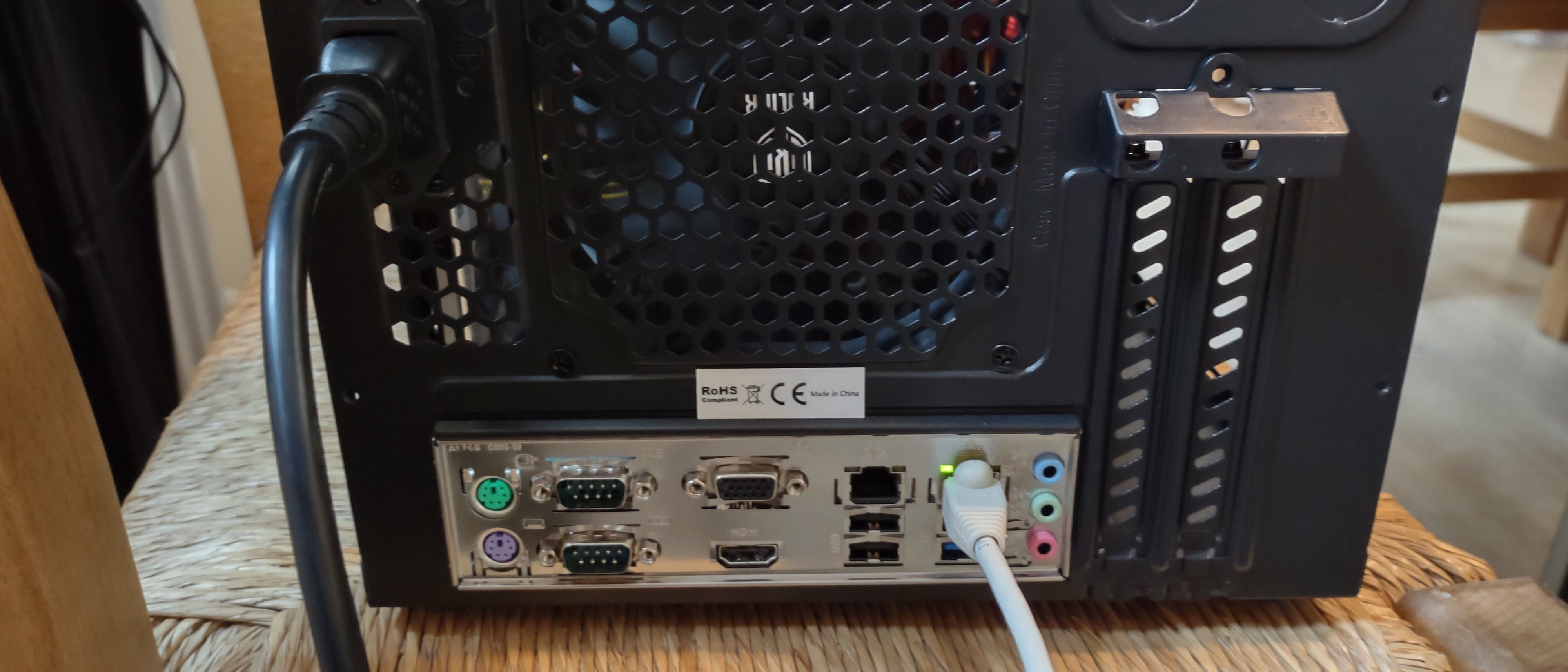 Right Side (note ATX PSU towards front of case at side, with extension mains to the rear). The vertical bracket holds two 2.5" drives: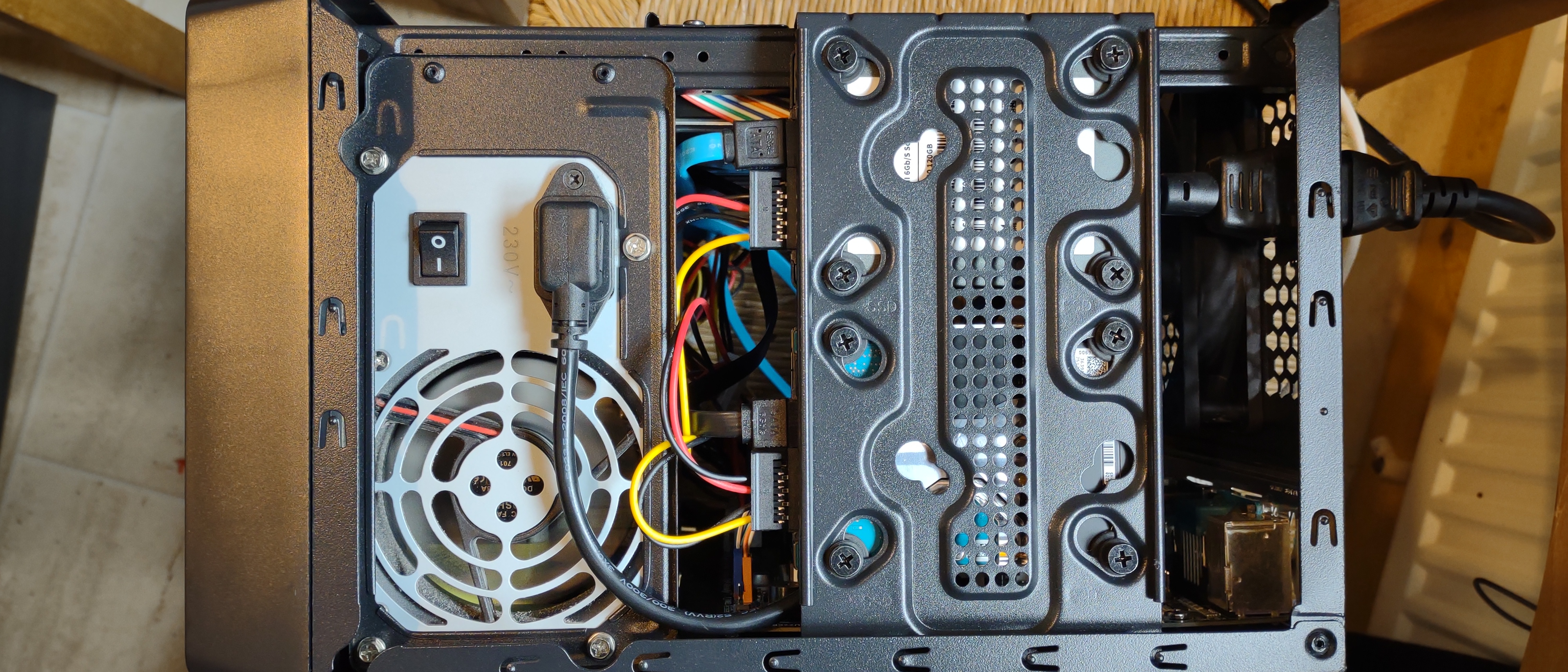 Left Side with 3.5" drives mounted horizontally at top, cable spaghetti every where else: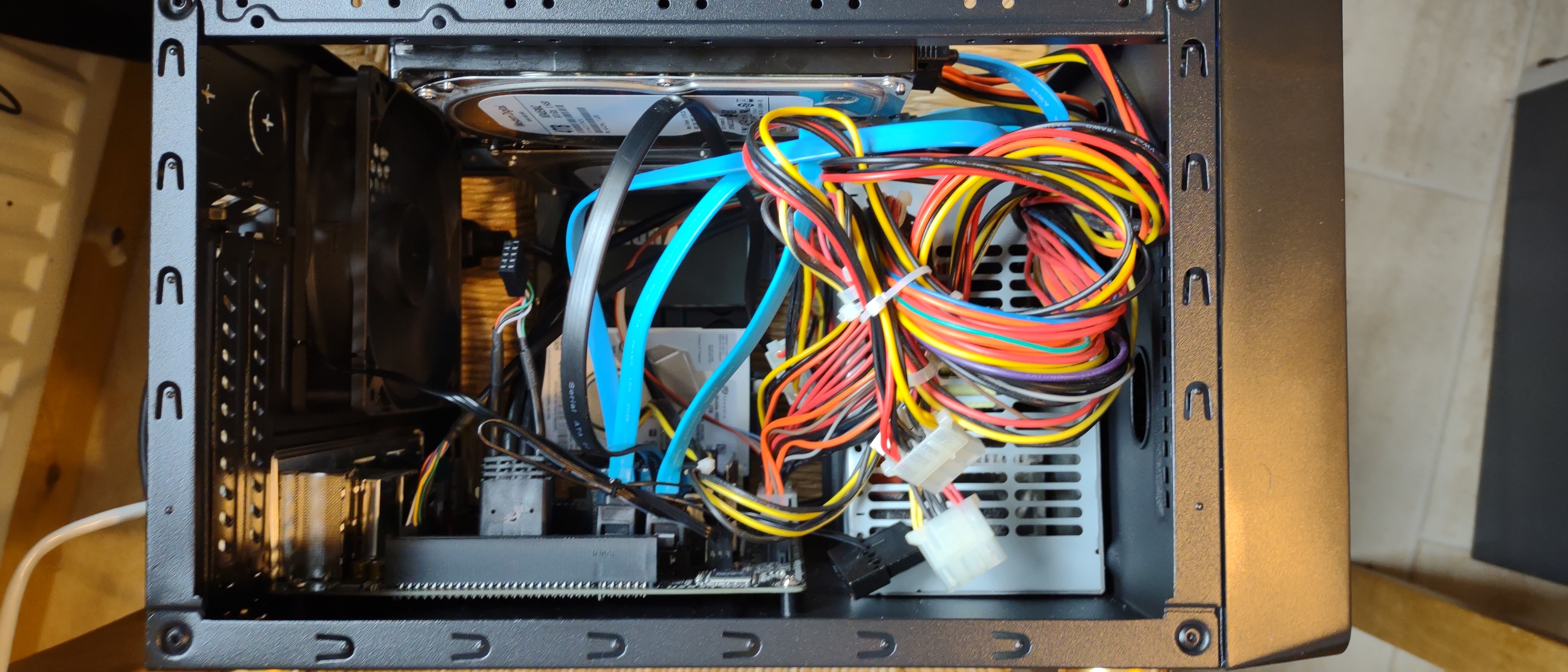 Top View showing 3.5" drives, fan to rear which cools them nicely: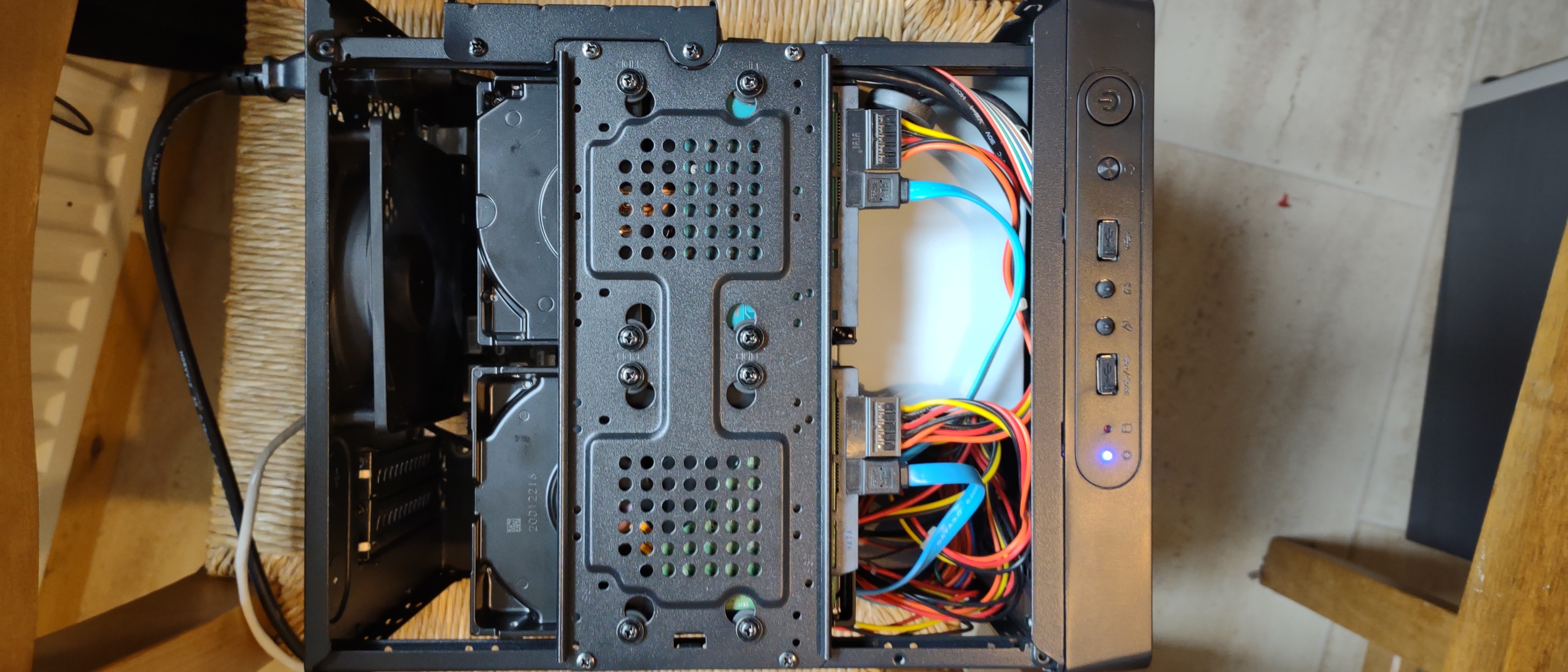 The whole thing is much smaller than the tower case, and will slot somewhere unobtrusive. It suits my need perfectly.