To provide a view on the windows connection. I am using wsdd to support the WS-Discovery, since SMBv1 has been disabled in Windows 10/11 for some time now. That way Rockstor is recognized on my network by windows machines without an issue. I have submitted a Rockon for that (still in review) on GitHub, focused on Workgroup based networks:
https://github.com/rockstor/rockon-registry/pull/294,
But, of course, you can also directly install it on your Rockstor instance. See here for some information I put into a feature request but it does require to add another repository:
https://github.com/rockstor/rockstor-core/issues/2322.
The way I've set up my Samba service is based on a lot of past fiddling, so some of the settings might not be necessary anymore (like the os level, domain master, etc.), but I didn't want to mess with a working system

: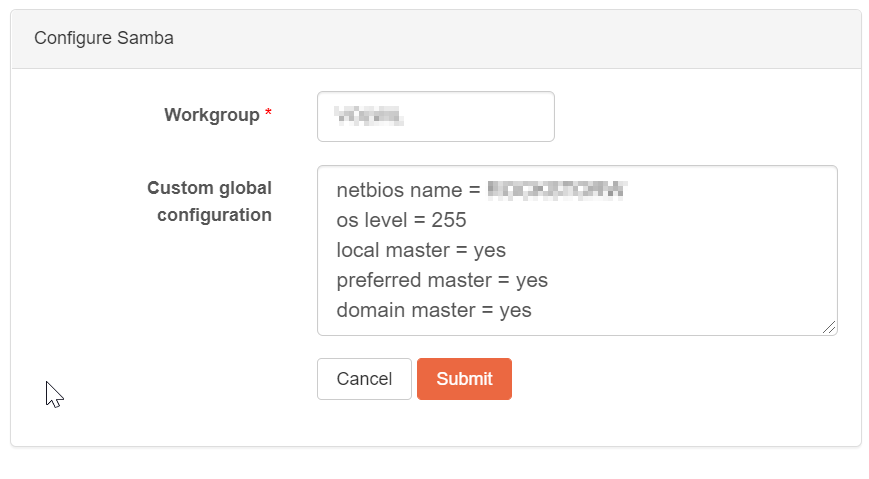 The key inputs for the wsdd service are the HOST_NAME (name of your rockstor appliance) and the WORKGROUP (if you use Active Directory, there is another parameter) the appliance belongs to in the windows network. Once that's taken care of, I can easily access all Samba "exports" I have created (in this screenshot I set up shares for all of the config directories of Rockons so I can take a look at them when necessary: