Hi, I familiarizing with Rockstor and stumbled on the problem:
Trying to copy a large amount of data on an NFS share, and memory somewhat leaked from free to cached.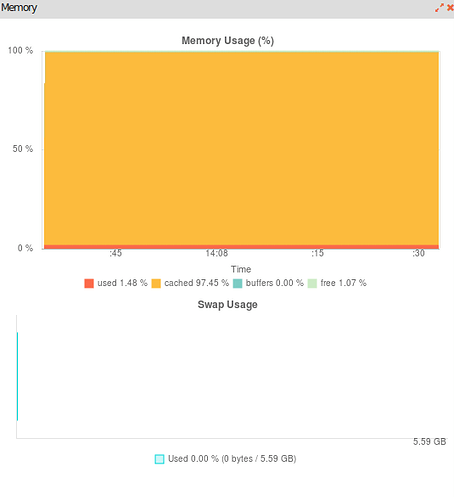 Memory is not released until restart. I thought that the 48Gb of memory enough for me, but it turned out that it is not.