I couldn't open a ticket for this, as the support site seems to be inaccessible. When trying to get to the Scheduled Task screen, I get an error message (with no further detail in it), and no task scheduling screen comes up. After a reboot earlier today I had some issues with unmounted shares, but I believe I fixed those and this is unrelated:
This is the error that shows up:
Houston, we've had a problem.
Unknown internal error doing a GET to /api/sm/tasks/?page=1&format=json&page_size=5000&count=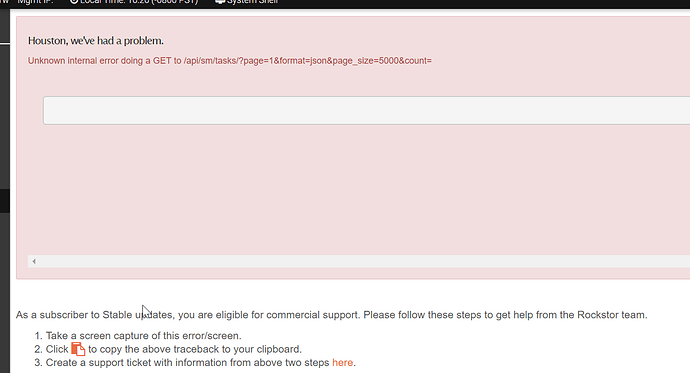 It does not matter whether I attempt to access the scheduled tasks from the sidebar or the System dropdown menu. Also refreshing the screen (or using Ctrl-Shift-r) does not fix it either.