Unable to create a share
Brief description of the problem
Hey all, when i'm trying to create a share and link it
to the pool i created, it doesn't works but if i link this
share to the "root" pool it works.
I've noticed something, my Rockstor runs on a CentOS VM but the iso that i've downloaded is for openSUSE Leap, do you think is the reason of the problem ?
Who can help me please ?
Detailed step by step instructions to reproduce the problem
[write here]
Web-UI screenshot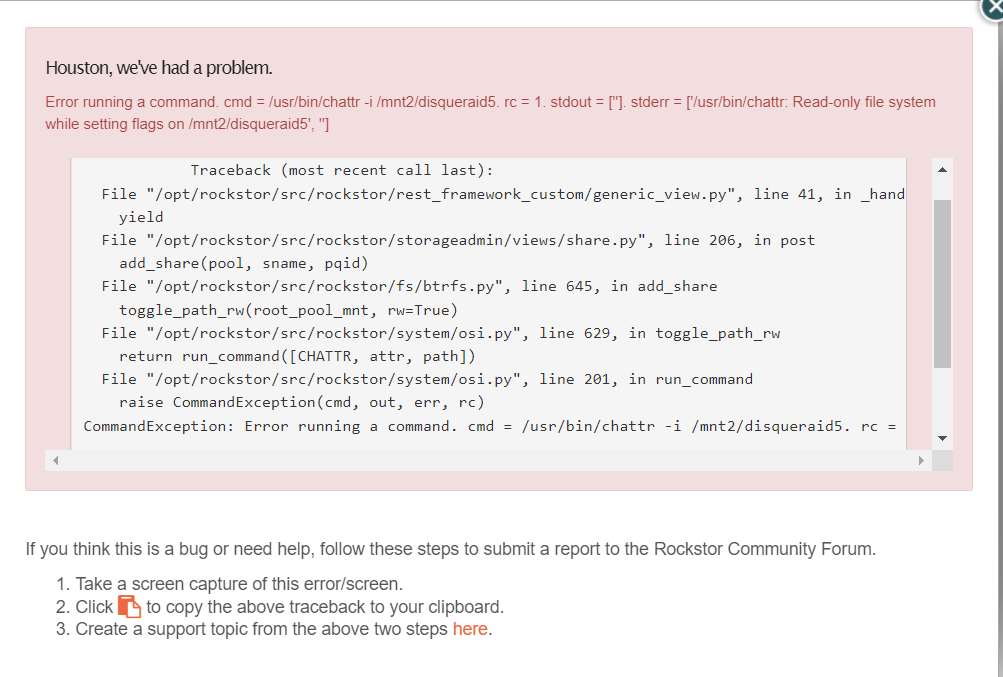 Error Traceback provided on the Web-UI
[paste here]