I am unable to set deny permissions for windows security settings. I am able to check the box but when I hit apply the check-mark inside of Deny is removed and the user is still able to access the share. This is for all users and groups.
Before hitting apply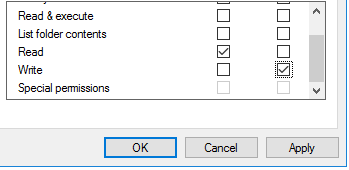 After the check-mark is automatically removed.