Hi,
I was wondering what is the logic of Rockstor when it comes to snapshots if there is no scheduled snapshots/tasks in place?
It seems as a kind of standard Rockstor performs (irregular?) snapshots for the "rockstor ons root" share, see below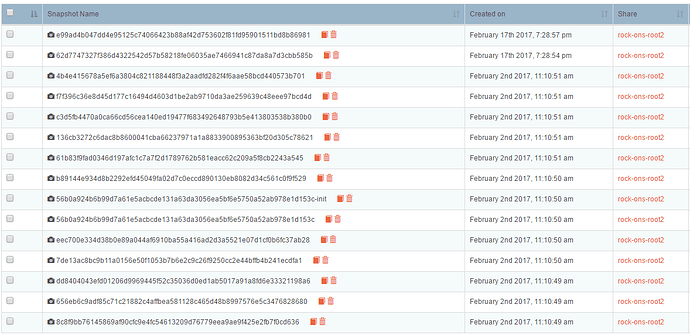 126 snapshots are listed back - any need to define a task in deleting them after x month?
My NAS is used only for private usage, but I guess I should define a scheduled snapshot for my "main share" (1TB of data) or?
If so, any recommendation how often this task should run? data being accessed and modified irregular, 1-3 times a day.
Thanks for your thoughts,
Roland