I plan to document the entire experience in building my personal home NAS setup… but for now, RockNAS Ver-1 is done. Specs will follow after a while.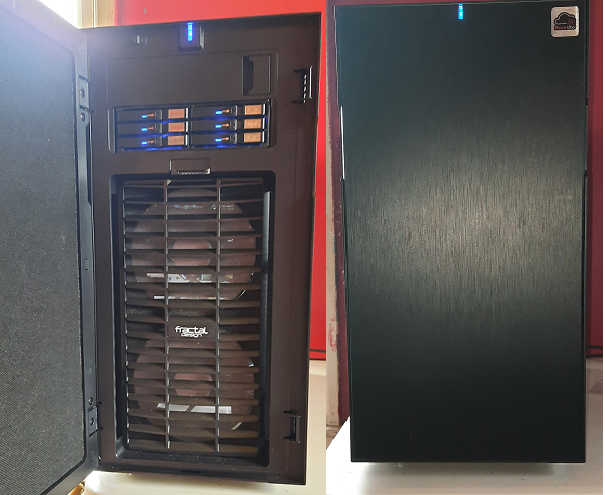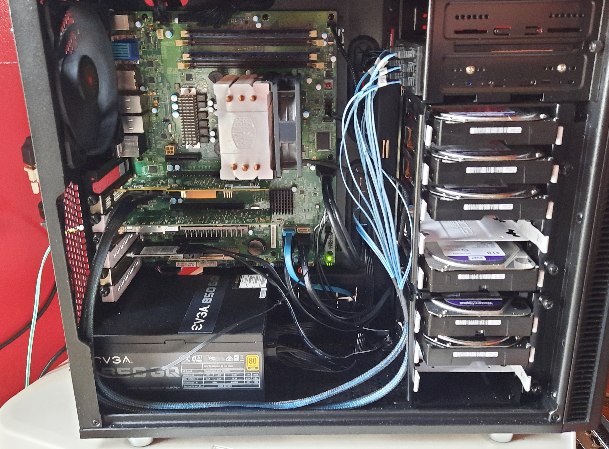 Fractal R5 case, no window, solid side panels.
I'm buttoning it up and cleaning up the finger prints etc.
(Tons more to follow)
**2/26/22: RockNASBU completed!
This is the first case I used until I discovered that I had 11TB of data to save! I thought 8TB of Raid-10 (4 HDDs) would be enough. Such is life, it is now the holder of 1 backup of the RockNAS setup…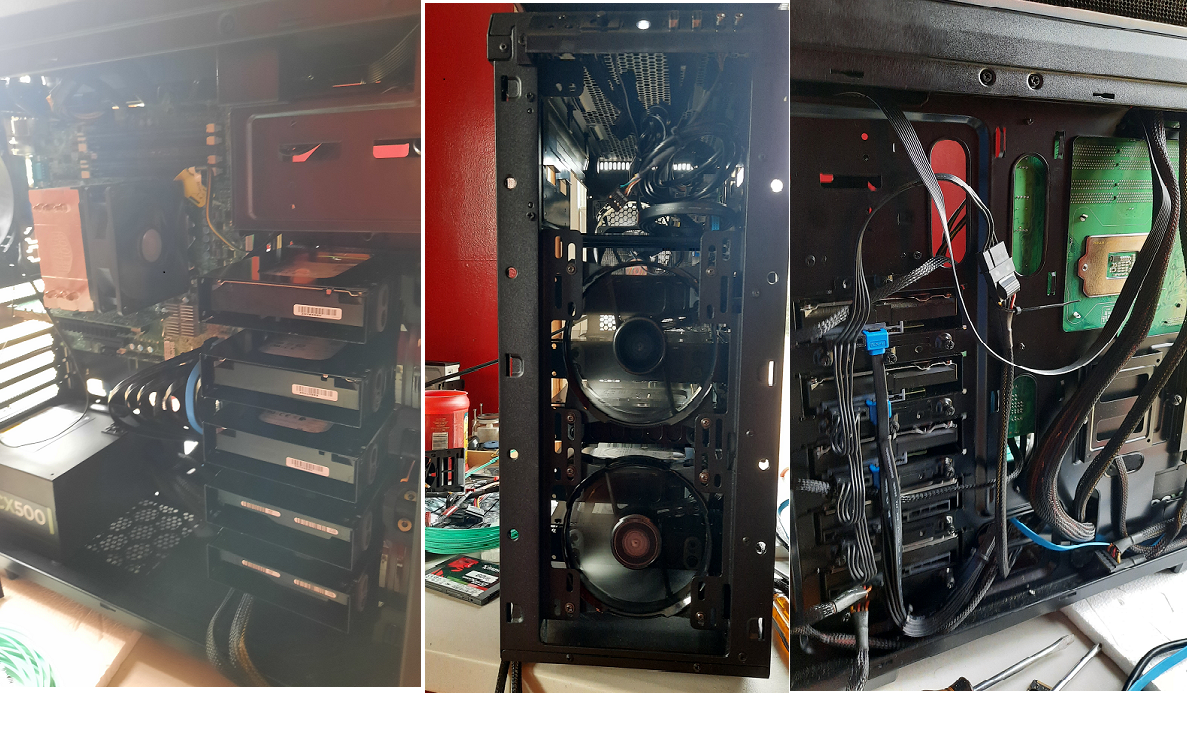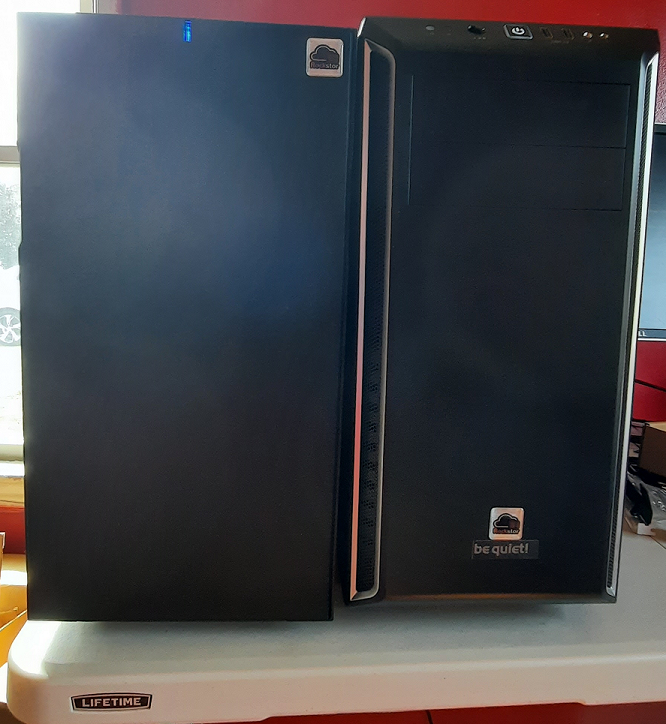 "RockNAS" and "RockNASBU" sitting and running! side by side… and boy are they heavy!