Brief description of the problem
When setting up e-mail alerts I got some problem doing "Test current SMTP". If I skip the test and just save my settings and do a test mail after it will not work.
Detailed step by step instructions to reproduce the problem
Trying this for the second time in two diffrent web browsers.
I have also played with the settings like diffrent SMTP ports like 465 and 587.
Web-UI screenshot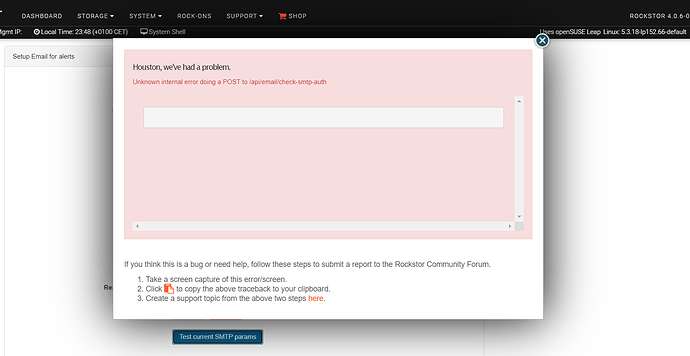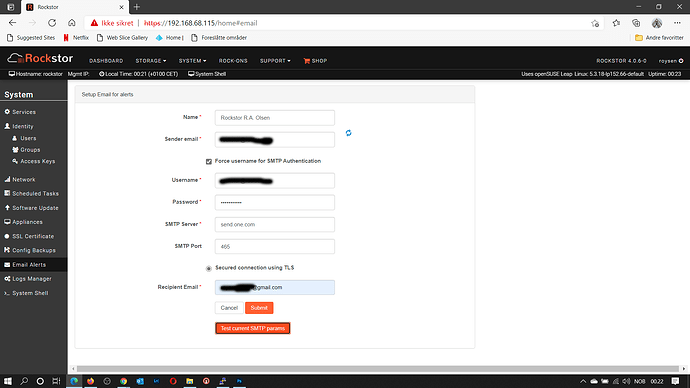 Error Traceback provided on the Web-UI
No error codes