Well, I have experienced 4 sort of major update problems in the last couple months.
Every time after update (first two times) snapshots stopped working altogether. The only cure was to erase the destination and re-setup the whole thing.

Third time I disabled snapshots before doing the update then rebooted and re-enabled snapshots no problems.

Yesterday I did the same thing, disabled snapshots, let the updates run, rebooted both systems this morning, restarted snapshots and they all failed on one raid10 setup/share.
The 37raid0 share would NOT snapshot so I did the delete thing I have done before and still no joy.
So I deleted the share and pool, rebooted, re-imported the pool/shares (which I have done many times before without problem) and it seemed to work…
Then I discovered there was NO DATA on the imported Raid10!!! I've tried many times to import the pool with no positive results…
Also notice used and available sizes are all zero??
HELP!
(Open pics in new tab for full size)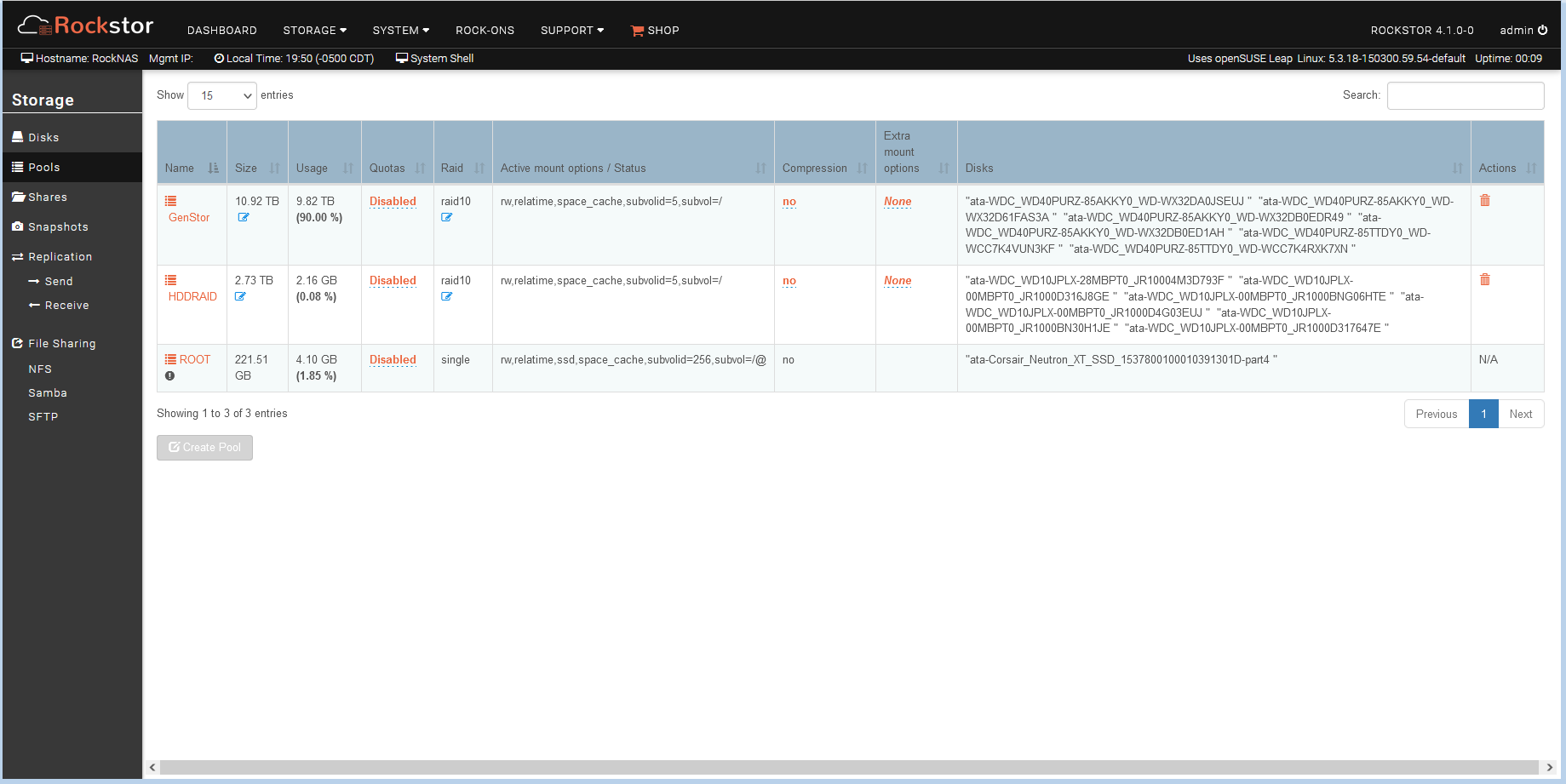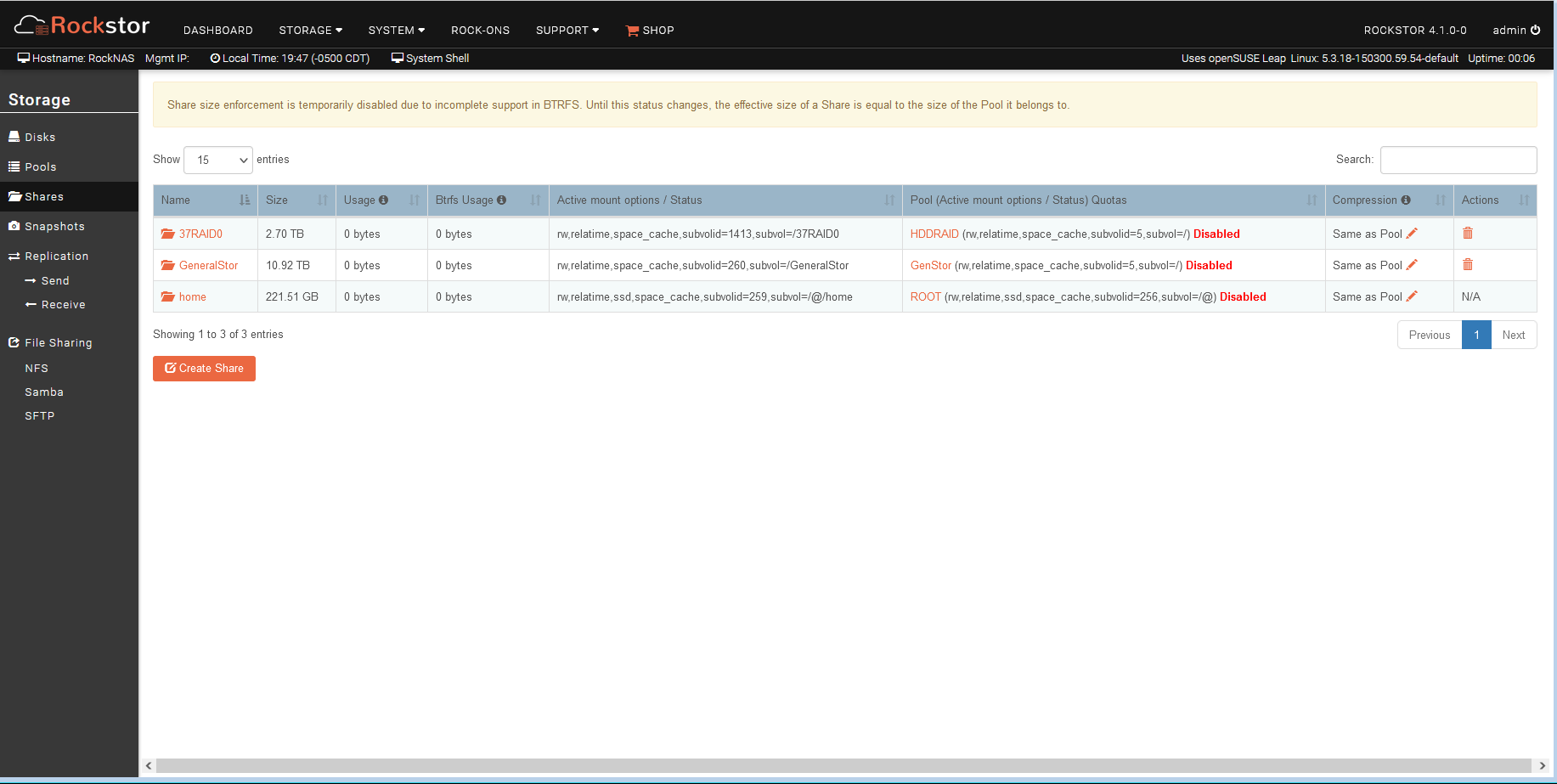 I've recreated the raid AGAIN, and now I need to know how to get either the snapshot or the data from the backup NAS copied over. Couldn't find anything about Restoring in the Wiki… any help appreciated.
8-(