OKAY! I give up on anybody else helping me. If there is a copyright or other issue from Rockstor, let me know now.
These stickers are free to anybody who is a registered Rockstor user. Maximum stickers per person is 1 or 2 or ? depending on how many Rockstor installations you have.
Currently there are 96 available.
IF you want a case badge, PM me with name/address info and I will send them out once a week or so.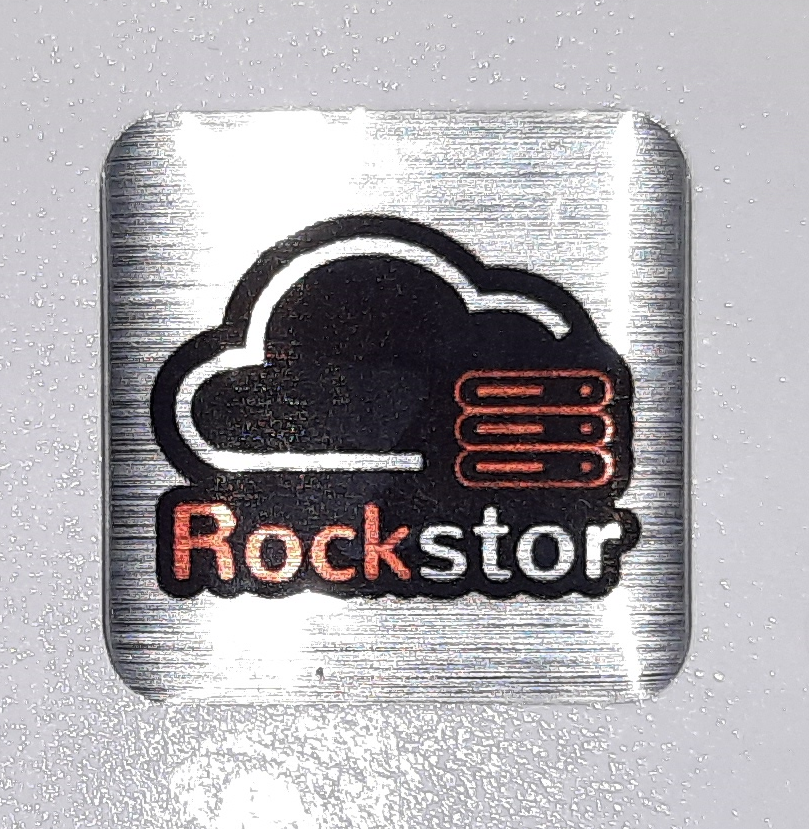 PS: If someone cares to donate to the "Help 67yo Tex1954 get rich fund.", then please donate $1e6 USD to the email address I will send you. Donations are free and tax deductible!