[Please complete the below template with details of the problem reported on your Web-UI. Be as detailed as possible. Community members, including developers, shall try and help. Thanks for your time in reporting this issue! We recommend purchasing commercial support for expedited support directly from the developers.]
Brief description of the problem
Trying to remove a single disk from a pool that contains only the one disk. Which is detached, as it is defective.
Just Trying to delete the disk from the list of disks.
Detailed step by step instructions to reproduce the problem
Add a USB drive, create a new pool containing the whole disk.
Physically remove the disk .
Try and remove the disk using the resize/reraid option in the linked pool page.
Web-UI screenshot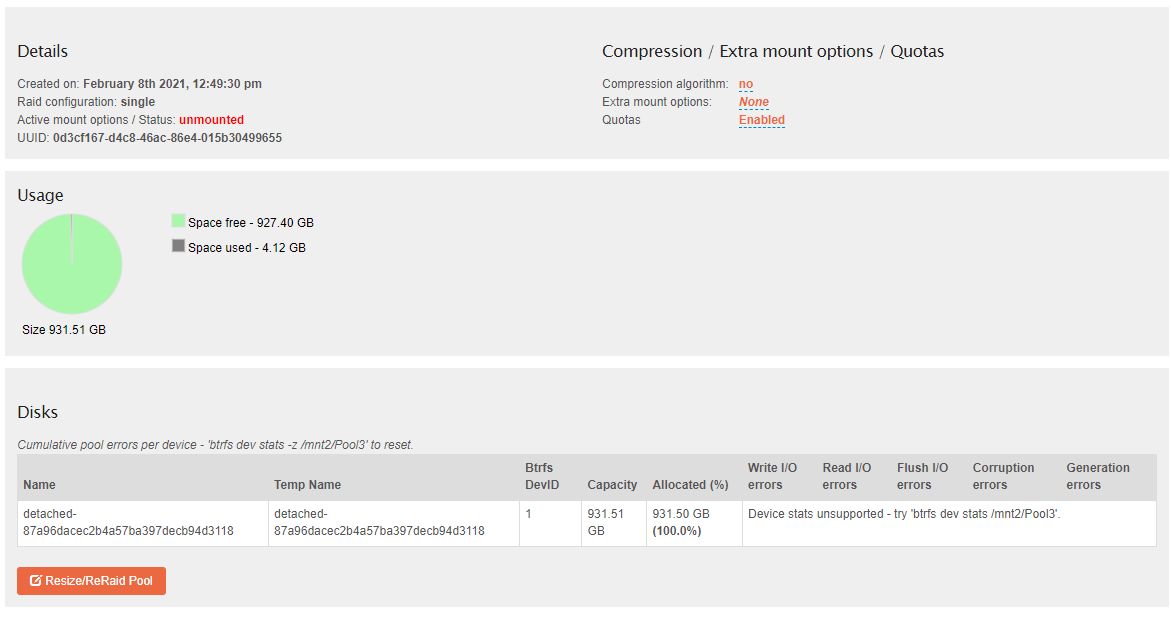 Error Traceback provided on the Web-UI
Traceback (most recent call last): File "/opt/rockstor/eggs/gunicorn-19.7.1-py2.7.egg/gunicorn/workers/sync.py", line 68, in run_for_one self.accept(listener) File "/opt/rockstor/eggs/gunicorn-19.7.1-py2.7.egg/gunicorn/workers/sync.py", line 27, in accept client, addr = listener.accept() File "/usr/lib64/python2.7/socket.py", line 202, in accept sock, addr = self._sock.accept() error: [Errno 11] Resource temporarily unavailable