Brief description of the problem
I had a disk fail, removed it, cant be detected at all now.
I also attempted to update/restart the OS, then found out my motherboard failed. Replaced it.
Installed the latest rockstor(which was an upgrade from v3/centos to v4/suse)
Have not restored the backup yet as the instructions mention importing the pool should be done first.
Currently I have a 12 disk (83TB + 42TB) RAID 10 pool. Minus the one disk that is missing now.
I was able to mount the pool with read-only + degraded using the docs.
I mainly need help with the overall approach I should take to recover this. The pool is pretty full at the moment also. Would just re-sizing it as is work ? If I got a new drive and popped it in, could I just add it and rebalance ?
Detailed step by step instructions to reproduce the problem
Lose a disk in a raid10 array, reinstall rockstor and import the pool by mounting it with read-only and degraded.
Web-UI screenshot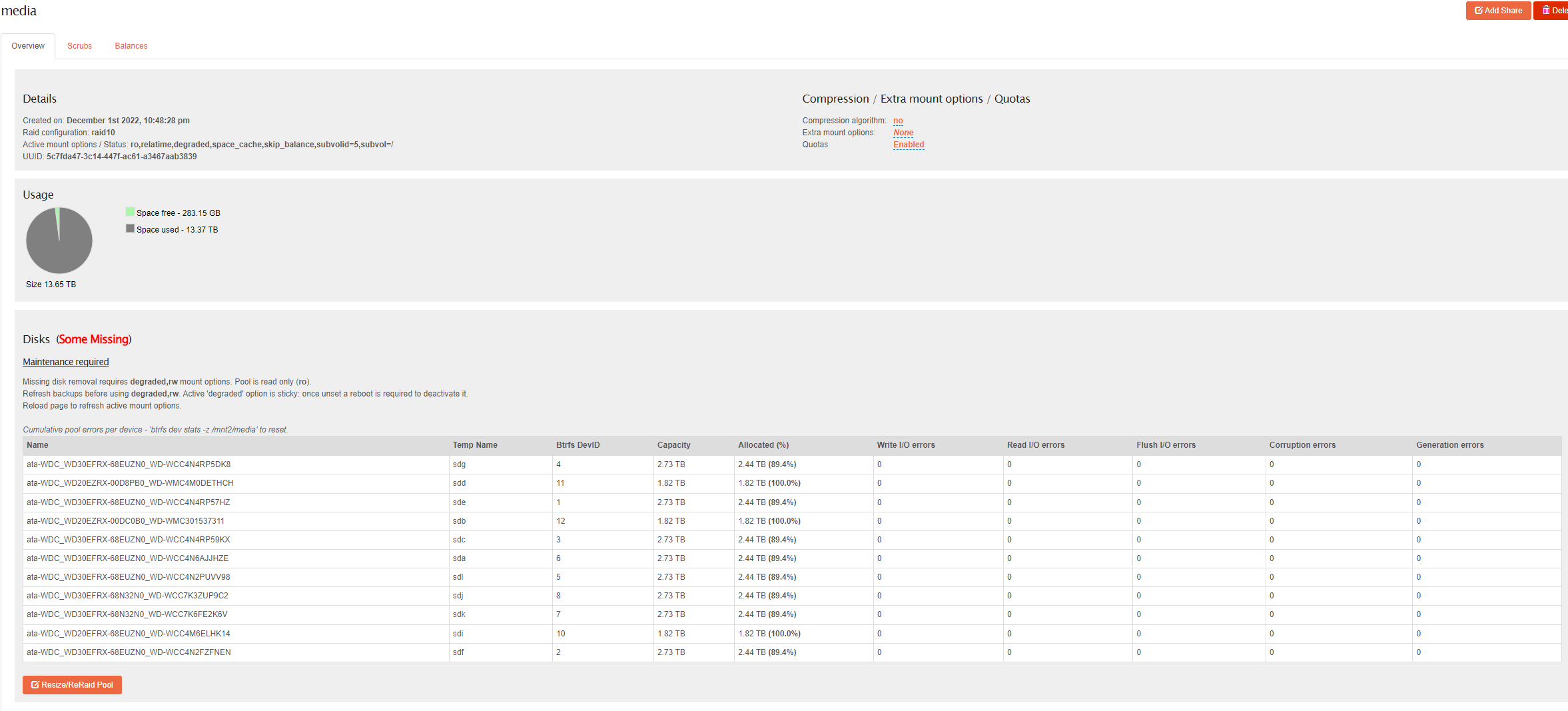 Error Traceback provided on the Web-UI
N/A