Hello all! Back at it again trying to get v4 installed. VM install works fine but on my hardware I can't get past the post install steps:
Installer loads, formats the drive, loads the raw image, kernel loads up until the Fuse steps and then freezes as seen below: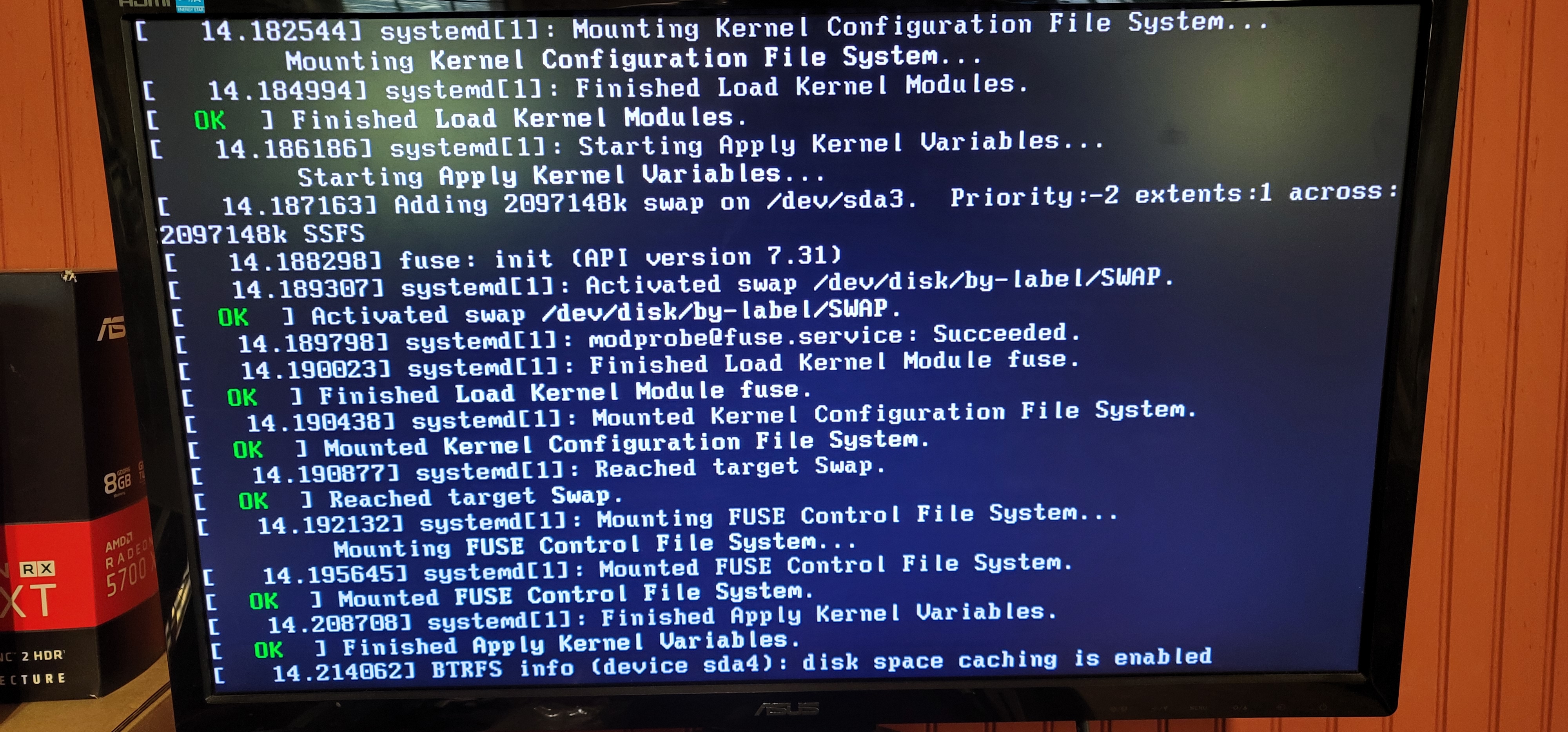 Hardware:
MB: Asus M5A78L-M
CPU: AMD AM3… (oh man it's been so long I don't recall, will check next time i have a running OS on it)
RAM: 32GB ECC Crucial (originally this box ran FreeNAS back in the v6/7 days)
HBA_1: LSI SAS9220-8i
HBA_2: Rosewill PCI 4port SATA card
I'm downloading Leap 15.3 again as I had 15.2 on my iodd drive so will test that install next.
Anybody have any thoughts? Did a search for similar issues but didn't find any stuck at this point.