My rockstor wont update to the latest testing update.
Clicking update in the webinterface seems to work (no errors are reported), but the update icon still shows up.
Running Yum update gives this: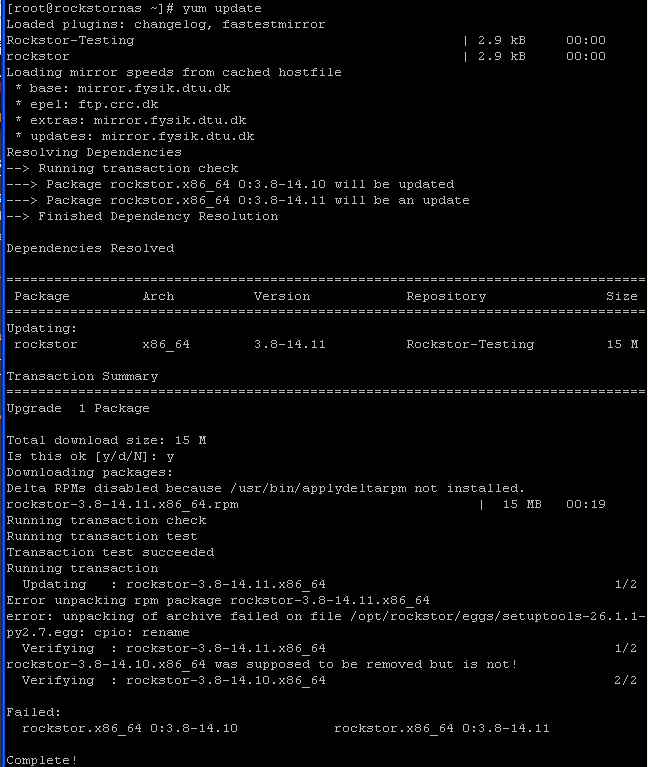 I think the lines showing:
"Error unpacking rpm package rockstor-3.8-14.11.x86_64
error: unpacking of archive failed on file /opt/rockstor/eggs/setuptools-26.1.1-py2.7.egg: cpio: rename
Verifying : rockstor-3.8-14.11.x86_64 1/2
rockstor-3.8-14.10.x86_64 was supposed to be removed but is not!"
are interesting.
What could be preventing my system from installing the update?