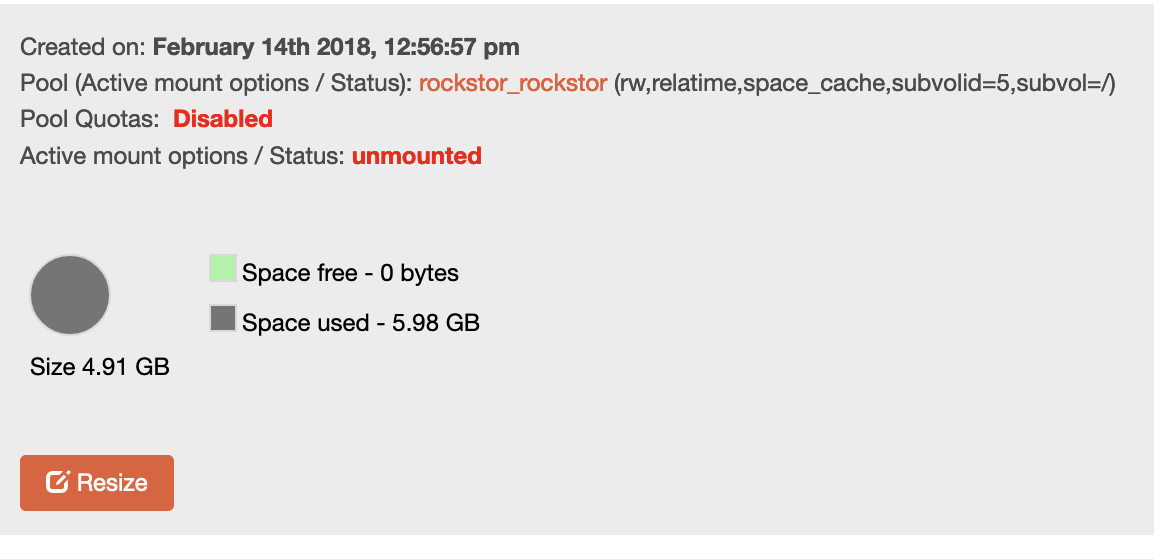 Per the attached screenshot, after reboot, I note the Root share is unmounted and that the space used is greater than the size ??
The reboot was due to a general slowdown of data transfers and then all the shares dropped off-line.
We will be migrating to the new version but have to live with this installation for now, any advice?