Brief description of the problem
Is there any documentation on headless install via serial console?
Detailed step by step instructions to reproduce the problem
I am trying to convert a Netgear RN526X NAS to Rockstor.
This is a powerful Intel Xeon 4-core machine with 32GB of RAM and 6 SATA slots.
The original ReadyNAS is barely maintained by Netgear (stuck on a Debian-8 derived version of an OS).
Problem is, the machine only has a serial console available through a micro-USB connector on the back. I can see initial BIOS boot process there, and can initiate a RockStor install from a USB flash: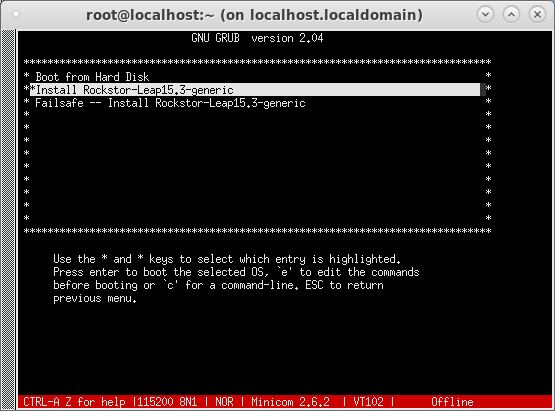 But the moment boot process goes into initrd stage, I lose all ability to interact with it. My guess is that the console redirection does not work right, but I have no deep knowledge of openSUSE how to enable that correctly.
My hope is that other people on this list have done it and can share their experience.