What happened during my 2+ months SSD testing is another subject. Fact is, I about killed them all! LOL!!!
In any case, I can't delete the shares or pools or remove the unmounted disks in Rockstor 4.0.9-0 !
The entire SSD pool/share is dead more or less…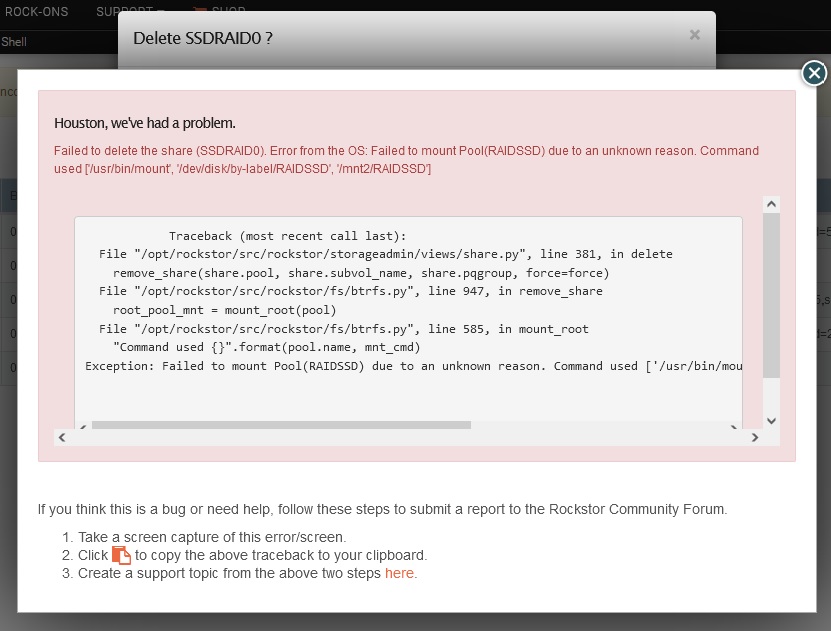 HELP! I can SSH into Rockstor and manually do whatever you say!
Thanks in advance!
9-)