Hello,
I have saved a rockstor config backup from Leap 15.3 4.5.5 on my phone and to my data share.
Then I've installed a fresh 15.4 4.5.5 on my system disk.
Rebooted.
When trying to upload the backup via phone Firefox it fails with an empty alert dialog: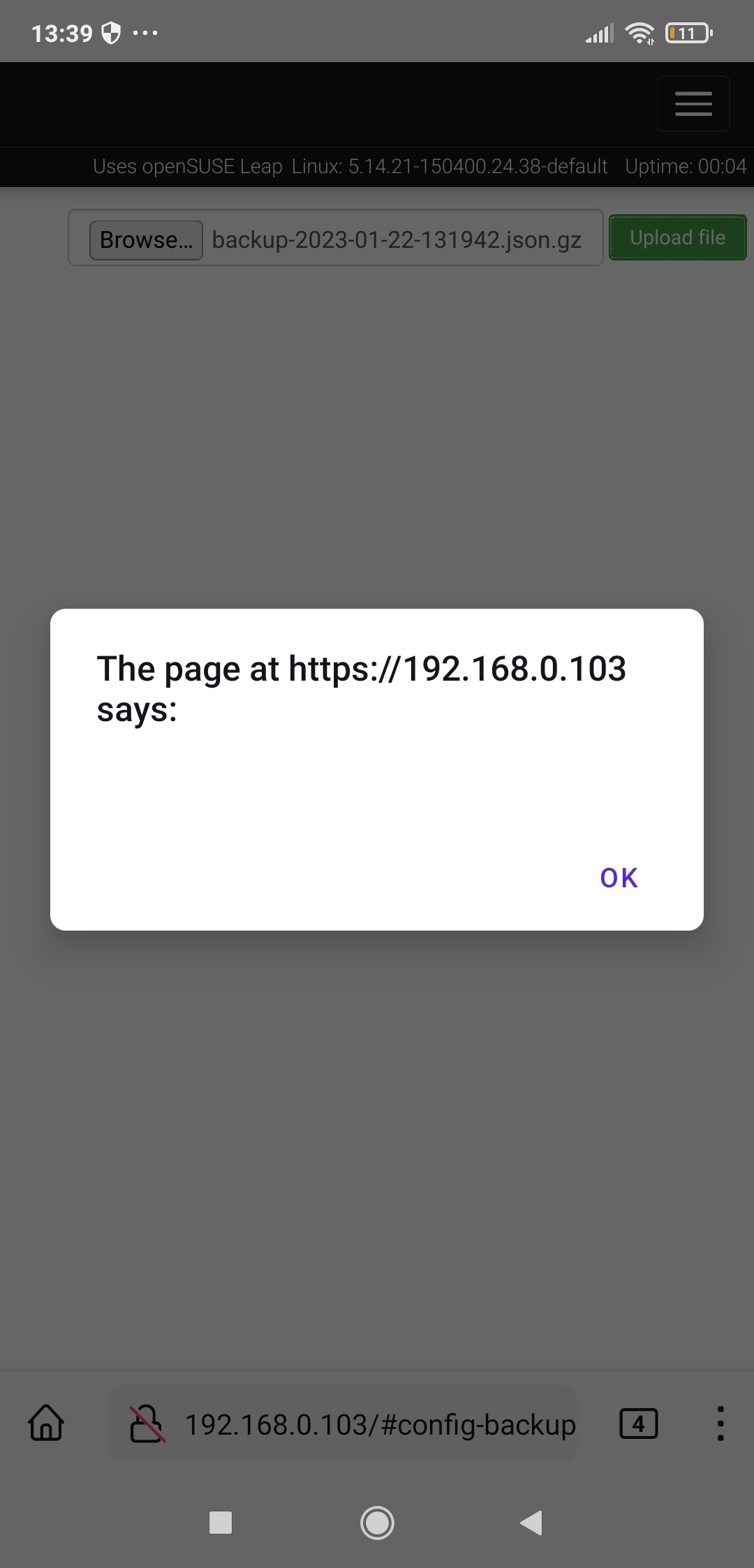 Via Chrome nothing happens when I press the upload button.
I haven't tried via PC yet.
When clicking Create backup it works on 2nd try. I have to press Create backup twice in order to see one row populated in the table.
If I try to overwrite the newly created backup with my backup via CLI, the row disappears after refreshing the page. It's the same when using symbolic link.