Thought I would post this up for some fun.
I run a 40Gb infiniband network between my servers and recently needed to copy a lot of data to my RockStor server for backup. So I kicked off an SCP of the data between the two servers and watched the graph.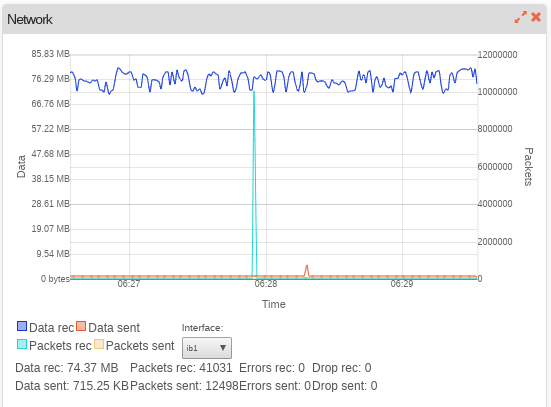 So looking at that graph I was left wondering why it was only transferring 76MB a sec. (can you believe I used the word only in that sentence lol)
That is less than 1/8 the total bandwidth of the network.
Turns out, 76MB is about 6Gb or the max speed of the single SATA HDD in the RockStor pool on the server.
Im loving the 40Gb infiniband and its cheep on the used market. It was cheaper than 10Gb networking.